Gone are the days when individuals with a mediocre lifestyle would only envy to have a swimming pool in their homes. Now with the facility of the above ground pool, one can get a pool in much less money and size according to their requirements.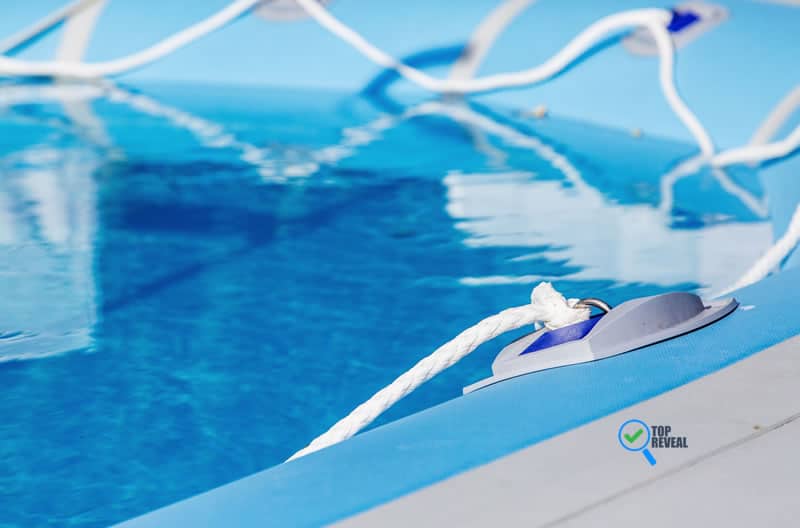 Here in this article, we have come up with the best features of above ground pools and what options one should consider when buying an above ground pool for his home.
Things to Consider when Buying an Above-Ground Pool
The factors which one needs to count on before selecting the best suited above ground pool are:
The number of people who are going to get along in the pool together will determine pool size which one needs to buy. When there are higher numbers, the walls of the pool should also be stronger for safety measures.
The best part of above ground pools is the flexibility option regarding the adjustments to different buyer needs. One might have a bigger house and someone would be getting a pool for his smaller space of a home. No one needs to worry as all the sizes are well accommodated by the manufacturers already. Just note down the lengths and widths of your space and you are good to get a pool.
The place where the above ground pool is going to be placed matters a lot. If there is too much of sun heat then the best one would be which does not rust away and should have durable outer skin. When there is a cold season, one might want to get an above ground pool heater also to keep the water temperature optimum.
Although above ground pools are much safer than underground swimming pools as there is no danger of slipping into the pool when roaming around it. But the ladder and walls should be very much strong to withstand the highest possible weights and pressures. Slipping from a certain height is always a dangerous situation for anyone.
Proper Drainage Inbuilt System
When one is getting above ground swimming pool installed then long term goals should be fulfilled. Get the water pipes fit properly and strongly so one does not keep playing with them whenever in the mood to swim. The best way is to test the inbuilt drainage systems of the pools to get the best quality.
The material with which swimming pool is made up of is an important factor in determining the durability and easiness to maintain. When durable materials are used, you would not end up hustling for repairs. You need to check the temperatures of your area and buy material accordingly that suits the most. Common materials are PVC, stainless steel, aluminum and resin with which above ground pools are made up of.
The accessories play an important part in making life easier. So always figure out which pool can go along with the maximum number of accessories. Common Accessories include pool ladder, filter pumps, ground cloths, and debris covers. If these accessories are not the add-on with the pool then separately it can cost the buyer much higher.
How to Maintain Above Ground Pools
Above ground pools are becoming very much common these days as they are cost-effective and installation is quite easy as compared with traditional underground pools. Space is well managed with custom sizes of the pools and luxury of swimming is available at home. No need to get swimming club memberships and spend most of the leisure time in traveling to the location.
With the things that are in regular use or not, time to time maintenance and cleaning is required. First of all, installation needs to be done perfectly and it is better this work is done by trained professionals. Secondly, the cleaning of the pool needs to be done at regular intervals.
Manual Cleaning may become a tough job when pool size is a bit large and it would be great if Above Ground Pool Vacuum is preferred. This will automate the process of cleaning and removing leaves, debris and all the dust particles.
There are many homes where people got swimming pools for themselves but they were unable to maintain and the specific area lost its attraction. When pools are not in use for a specific time period then use the pool covers and make sure no water is left inside. Wipe out the dirt at least once a week and keep the cleanliness box ticked.
If you would be caring for your pool then whenever you feel the need to get relaxed, just get the swimming costume on and jump in the pool. Families and friends can get their own personal time to have fun with each other. Nothing can get beautiful and relaxing than this. Swimming is another form of meditation.