Lately, the number of people installing artificial grass in their homes is increasing due to its availability and popularity. It has become an excellent alternative for homeowners, as most brands are now manufacturing fake turf that feels and looks like natural grass.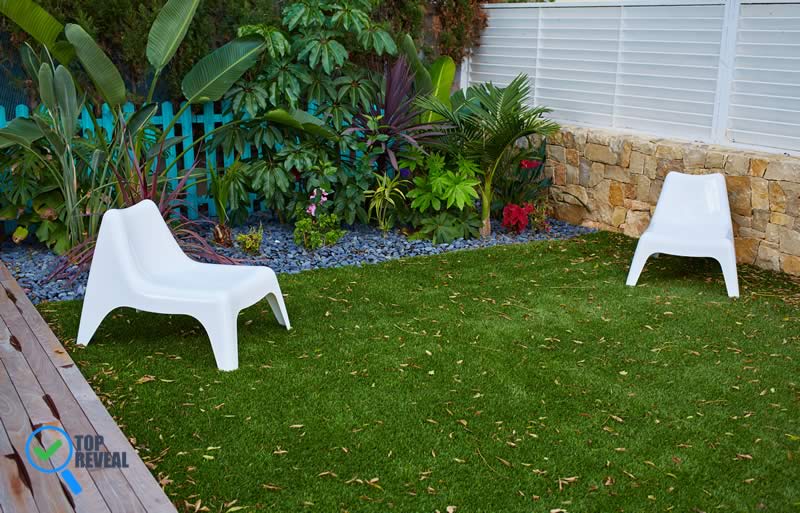 Artificial turf is widely available, so for busy individuals looking for an attractive garden but without the time to be looking after a natural grass lawn, artificial turf is an affordable and low-maintenance alternative. That being said, it's not that straightforward to install, you may think it's a simple process, like laying carpet when in actual fact it's very much like laying normal turf. If you don't have the time or the will to install it yourself, then companies like  itsartificialgrass.com can take care of the full installation for you.
Outlined below are the steps that should be taken when installing, so either way, if your installing yourself or using a company to do it, you will know exactly what should be done.
Ultimate guide on how to perfectly lay artificial turf:
Identify the ground type
First, you need to identify the ground condition, the type of soil you will be working with, the surface for drainage purposes, and the kind of stone aggregate or sand you should add.
Assessing the ground at the initial stage is critical; it helps one to ultimately tell the amount of work you should do to install the new lawn successfully.
Removing the old turf
Now that you have done the initial assessment, it's time to get rid of the existing turf and topsoil. 
We recommend that you use a spade to dig out the existing lawn by hand. Using the spade, cut into the grass with four cuts to create a square, then lift out the square one at a time. Usually, you should aim for approximately half a spade deep and a spade width on each side. This will be deep enough to remove the majority of the roots.
You can use several tools such as spades, turf cutters (also called a half-moon), or even both. Just remember to remove all the major root system of the lawn.
Level out your ground and get rid of any uneven areas that might make the lawn bumpy after laying it down. Fill in the holes, flatten those bumps, and make sure you achieve a surface that is as smooth and flat as you can get it.
Get rid of the weeds
Before you lay the artificial turf, you must protect it from weeds and other types of plants that might grow from underneath. Therefore, failure to include a protective layer might cause damage to your new lawn; it can end up buckled and disfigured. It would be best to use a sheet of weed-suppressing membrane, placing it on the area that you have prepared for your replacement lawn.
The protective layer will prevent weeds from growing through your new artificial lawn. 
If you really want to push the boat out, you can add a layer of shock-absorbing material. This is technically optional, but not if you want to have that familiar, grass feeling underfoot. You will obviously need to measure out the material and cut it to the same shape as your prepared area.
Add sand
Once the old lawn is removed and cleared, the next move is to lay sharp sand on the ground for drainage purposes. Suppose the soil on the ground has giant sand, it sure has free drainage, and thus you will require 50mm of sharp sand.
The sand will now be the base of the artificial lawn. Therefore, once you lay the sharp sand, you must compact the lawn surface to acquire a stable and level base. You can use a whacker plate, heavy hammer, or builders plank to do the task perfectly.
What if the creases are still present?; you can use straight timber to level it, making it smooth and compacted. Keep in mind that the softer it is, the better, hence laying the rolls of your lawn in a better way.
Installation
To ensure the artificial lawn is laid perfectly, we recommend installing a layer of foam pads. Before installation, proceed to glue it down and clean the surface below. The foam will provide extra padding and drainage, so your new fake lawn looks great all year round.
Take Away
Now you know the process, you have a checklist and know how to prepare the ground yourself, alternatively, if you use a certified fitter, then you can use the steps here to make sure they are doing a proper installation and that you will not have issues later on.
Often, how people prepare the ground before laying the artificial turf is as essential as its installation. Therefore, you shouldn't forget the steps mentioned above. Remember, it's more like preparing for replacement turf than simply throwing down the artificial grass. Now that you have the guide, it is time to take action and purchase that artificial grass that will be delivered and installed by the pros.