There is something magical about waking up to a crisp morning, the birds slowly waking with their steady and cheerful chirps and walking out onto the deck of your house with your steaming coffee and smelling freshly cut dew-sprinkled grass.
See some images here https://www.pinterest.co.uk/grandmacass/grass-landscapes/ to take you on a quick trip down memory lane of those endless lawns and hills you used to run over and roll down as a child till you were wet with perspiration and all laughed out.
We have all experienced it, we know the smell instantly when near it, and it seems to give us a zest and renewed energy to tackle the day with vigor (at least it does for me). Who knew that this hue would or could add something spectacular to our lives and yet we seem to want to perfect it more than ever, and in doing so an empire in gardening and landscape maintenance was born and is taking the world by storm.
What are the Sod And Lawn Installation Services Fitting you the Most?
Personalized green for your home
Wanting the perfect backyard or front lawn is a dream of all homeowners, even renters who pride themselves in a well-kept house, and finding the right company that not only compliments your style aesthetic and delivers on your vision, but that offers professional advice without pressuring you into something off track can seem overwhelming.
Finding the perfect lawn installation services company doesn't have to be the daunting experience we hear about on social media and from the village gossip, with careful research, you can find a business that makes you feel comfortable and that listens to your questions and concerns.
There are criteria and foundational factors to look for that could get the ball rolling for you and help get you one step closer to that magazine-chic garden you have had on your Pinterest board for over a year.
The Job is done right the first time around
We don't particularly enjoy being financially on the back foot when paying for and receiving services and this could happen if you have either not done your research into the company or read the fine print at the time of your quote. Be aware of these few traits to look for when choosing a trusted garden service.
Have they been operating for more than 5 years, this shows they have the knowledge and expertise needed to execute your vision or requests and that they won't end up packing up overnight when you go back the next day to see them.
This is especially important if you are on a budget. See which services (ideally they should have a range to choose from) they offer and at what rates and if they are willing and capable to work within your budget, also that they are fairly set compared to the average for the area.
Your best option would be to choose a company within a reasonably close distance, emergencies may arise for whatever reason, and knowing they are easily accessible will give you the peace of mind that any problems will be solved within a short time.
There are endless criteria, some more relevant or appropriate than others, each garden, and home is unique as well as their owners, but take a moment to click here and see what others had to say on the topic and how they went about deciding, and then conclude from there.
While not a necessity it is something to think about. A lawn company that takes or at least incorporates a holistic approach to your garden will offer you a solution to the root of any issues and changes that could be made as opposed to simply drowning the grass in harsh chemicals to fix it.
Many Grass Options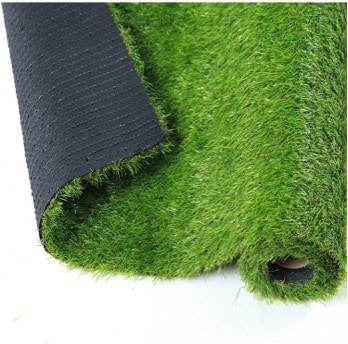 We have certainly evolved and progressed when it comes to our backyard 'green' options, with variations, designs, and materials beyond what we could have imagined, shopping for gardens is as easy as shopping for groceries.
So how do you know which to choose or which variety is best, well essentially this is determined by budget and you work from there? You also need to be aware of the temperatures for the region you live in and the extremes it can get to, the last thing you want is to have a great green area for the summer only to be devastated by dead brown patches after the winter due to constant snow for 3-months straight.
The landscape may be shaped better with a particular type of blade and length, high foot traffic areas would ideally need a hardier material, and then you also want it to be cozy and inviting with a range of flowers in a rainbow of colors. You can see some wonderful inspirational images here https://www.countryliving.com/gardening/g3280/flower-pictures/ to get your creative juices flowing and help you see what looks best.
At the end of the day coming home to a house with a garden and bushes trimmed and manicured to perfection brings a sense of pride, you work hard and it feels good to invest in the home that you will make memories in to last a lifetime.