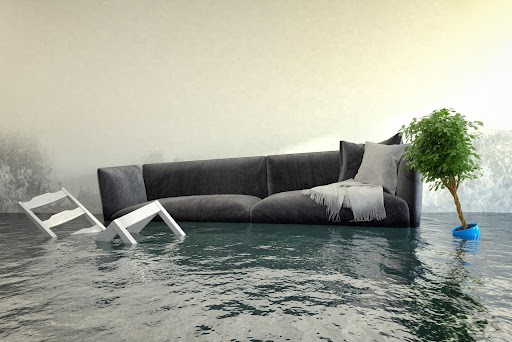 Your house getting flooded or severe water damage can be a very devastating experience. It does not matter whether the problem is due to a less serious problem like a leaking appliance or broken pipes, or whether the problem is more serious like a flooded basement, the result can be quite serious.
You can visit https://lightningwaterdamage.com to learn more about other common reasons for water damage. What is worst is that time is of the essence when you experience water damage. How soon you get into action can determine whether the problem can be kept in check.
Mold, one of the most common problems that can stem from water damage can start growing 24 hours after the damage. Other structural problems and safety hazards can arise from water damage.
So, when you notice a leak in your home, the first thing to do is to figure out its source and stop the leak. After this is done, you have to get professionals that will ensure proper steps are taken to repair your house and prevent further damage.
The following are the things you need to do immediately after your home suffers water damage…
Things to Do after Home Water Damage:
1. Ensure Safety
Ensuring the safety of your family is an important step to do in the case of a major disaster. You can do the following to ensure you and yours are safe after water damage:
i. Put on Protective Gears
Get everyone to put on protective clothing like rubber gloves and boots. This way, they will be protected against injuries.
ii. Turn the Power Off
Everyone knows that electricity and water are not a great mix. So, you need to turn the power off. However, if you have to stand or enter a wet area to switch the power off, then do not do it yourself but get an electrician.
If you have left the house after the disaster, ensure you do not enter the house before you turn off the power.
iii. Safeguard your Belongings
Do the best you can to protect your belongings like removing rugs off wet floorings, ensuring your wooden furniture does not stay in wet areas, and so on.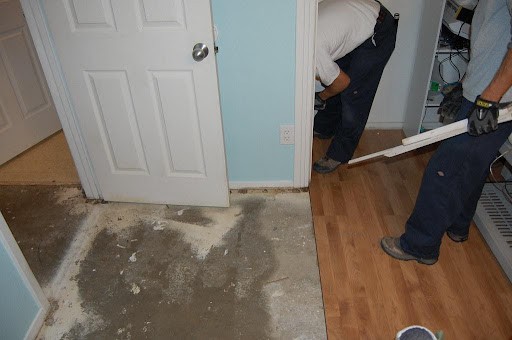 2. Call Your Insurance Company
Homeowners' insurance varies on different company's policies. Not all homeowner's insurance policies offer coverage for flood damage. You can read this to learn more about flood insurance and how it works. When the problem happens, immediately place a call to the insurance company who will then send someone (an adjuster) that will come and assess the damage. In the end, they will tell you if your loss is covered by your insurance.
You could document your properties, try to value them. Also, you may take several pictures of the damage, during the cleanup, and after the cleanup is completed. The adjuster will have an easier time completing the job if all these are documented before their arrival.
3. Begin Repair Immediately
Your water damage repair should begin twenty-four to forty-eight hours after you get cleared to go back into the house. Most times, the repair may be too much for an individual or even a family. In which case, professionals must be hired to stay and make sure the damage is taken care of.
If you choose to start drying the home yourself, then do not forget to put on protective clothing. Examine every item, keep the salvageable ones, throw out the ones that may be unsafe to use or too damaged to keep.
To prevent the growth of mildew and mold in the home, ensure wet drywall, insulation, and flooring are thrown out. Based on how much damage was done, your furniture may be thrown out, thoroughly cleaned, or kept getting dried.
Hardware floors can be damaged very quickly; therefore, ensure you begin repair immediately.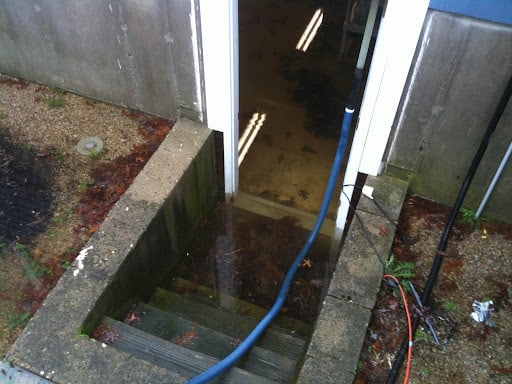 4. Dry the Home
After the standing waters have been removed, you have to ensure the damp items in the home are properly dried out. This is especially true if you stay in a humid area where molds easily grow. If power can be restored in the house, you can dry out the humidity with your air conditioner. You can also use a floor fan and dehumidifiers to hasten the drying process.
Avoid rushing back into the home if everything is not properly dried out. Remember time is important, so start drying out the home within at least 24 hours. 3 to 4 days can be used to completely dry out the home.
5. Inspect the Home for Mold
You need to inspect your home for molds because they can start growing very quickly in a moist environment. You should know that getting rid of mold once they start to grow can often be difficult.
The earlier you move your properties out of wet areas and dry them, the lesser the chances of you losing them to mold. When the mold gets very bad, oftentimes, the only solution would be to completely take out the affected place.
Therefore, taking preventive measures by hiring a professional to check the situation is better than trying curative measures to eradicate the mold.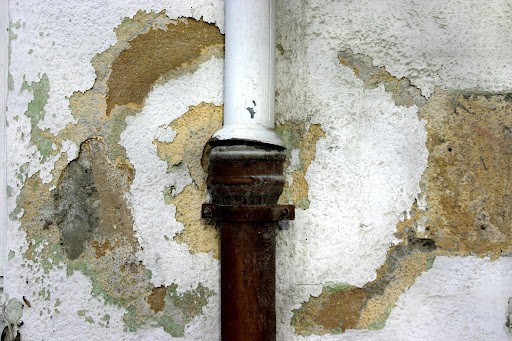 6. Begin the Restoration Process
Once all dampness and humidity are removed from the home, it will be time to begin to restore the home. In this phase, the damages which the water made will have to be repaired. This is often the longest phase of recovering from water damage.
Depending on how much damage was made, the walls or floorings have to be changed. Broken or damaged home items have to be fixed, and so on.
If your home requires major construction, ensure you hire a professional for the job.
7. Moving Back in
Once all these processes are complete and your home is dry and safe, you can now move in back to your home. Ensure you get all the necessary permission from the home insurance company, construction and Restoration Company, or the local government if the flooding was due to a natural disaster.
Conclusion
Water damage is not a nice experience for anyone to encounter, but it can happen to anyone. If it does happen to you, you simply need to ensure you take all necessary steps discussed in this article to ensure the problem is probably handled.