Smart Homes are the wave of the future, but like college, it's a learning process. From apps to control temperature and lighting to digital assistants, there is no limit to what you can control and enhance with the right know-how. Which is why we here at Top Reveal have created a scholarship celebrating "smart" gadgets and "smart" students, both of which are the best of what's to come.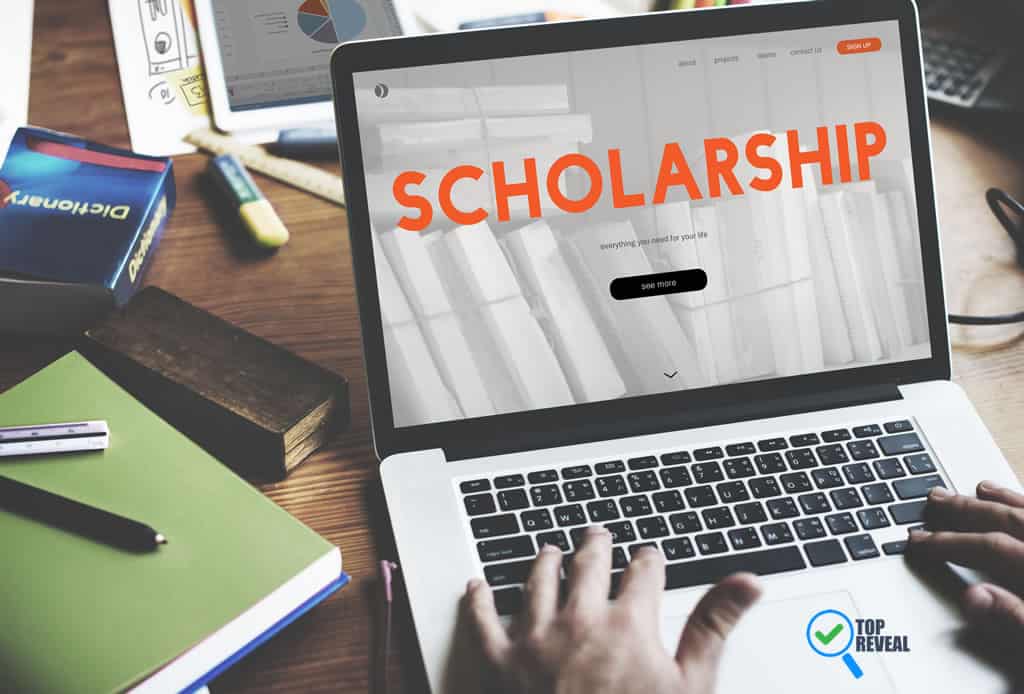 Our $500 Top Reveal Smart Home Scholarship is our way of helping college students pay for the things they need most while embracing and celebrating their love for smart gadgets. Being smart is more than just books and memorization; it's about applying what you know and improving the world around you- in school and beyond.
Our scholarship is built around this idea, which is why we are looking for the best essay centered around this title: "What Future Smart Home Means to Me". We want your unique perspective on the Smart Home trend, and hope to find someone as passionate and excited about this realm as us.
If this sounds like you, then read on to find out when, where, and how to enter!
Do You Have What It Takes?
For our contest, we are looking for college students ONLY to share their thoughts on what makes smart homes so special and how they can improve the quality of our lives.
In about 700 words or more, give us an essay that relates any of these ideas:
• How a particular gadget made a difference in you or a loved one's life. For instance, maybe a digital assistant helped save a family member in medical distress or enabled better lifestyle habits.
• How devices can improve education. Stories such as apps to enhance focus or devices to improve study habits work well here.
• The advantages and disadvantages of smart home technology and why you believe they are good for our future
How to Apply
Applying is easy. Simple send us an email to scholarship @ topreveal(dot)com with the essay and the following information:
• Your name, date of birth and address; if you are under 18 we need your parent's or guardian's name as well.
• School name and courses, you are taking.
• School contact information, including address, phone number and name of person to contact.
• Any documents proving your status as a student.
Essay Guidelines
Top Reveal is looking for serious inquiries only; all submissions must be 100% original to be considered. We want real ideas and stories that reflect your experiences. As such, we require the following:
• Concise, School-Caliber Essays: All submissions need to be cohesive and easy to read. They should be free of spelling and grammatical errors or they will be rejected.
• Proper Formatting: Essays should follow APA or MLA style formatting. If they do not follow either of these styles they will not be considered
• Essays should be submitted by email.
• Moving/Motivating Articles: We want a story or idea that speaks to people and gives them a better understanding of how smart homes can make life easier. Speak about what you know and speak from the heart. Don't overthink it and be honest, let who you are shine through.
• References: If you use data or any other facts, please include references to back up what you write.
Deadline Date/Spring Announcement
ALL submissions must be in no later than September 30th, 2017 at 11 P.M.(PST) and a winner will be picked in October. The winner will be contacted by phone/email and there will be an announcement on our site once they are notified.
A check will be sent to the winner once all information is verified.
Eligibility Requirements
Top Reveal is excited about giving young students the opportunity to improve their lives and make things a bit easier. To participate in our contest, you must meet these eligibility requirements:
• Be 17 years of age or older at the time of disbursement.
• Must be a U.S. citizen.
• Must be enrolled half-time or full-time in a university or vocational school
• Must have a grade-point average of 3.0 or higher, or the equivalent letter grade for the semester prior to applying.
• Cannot be related to or know a member of the Top Reveal staff to ensure the contest is fair and impartial.
Judging
Members of our staff will go through each and every essay, looking for originality, proper formatting, and most of all, how your story relates to the topic and can help others. We will be fair and impartial and will take the time to confer and come up with a unanimous winner.
Read some Articles for Inspiration: Top Smart-Home Hub, Best standing-fan and Smart Steam Cleaner.
See other Home Decor and Tool posts here like Portable Propane Heater, Carpet Portable Cleaner and Top Handheld Vacuums.
We hope to hear from you, and learn all about why smart homes are your passion. Good luck!