Not all thermostats are created equal. We live in an age of options, which effectively nixed the use of those garish crank dial thermostats of old. No one would think of buying one now, but are keypad thermostats a thing of the past as well? They are if the Ecobee4 or Nest Learning Thermostats have anything to say about it. Both products offer innovative, cutting edge technology meant to improve your way of living.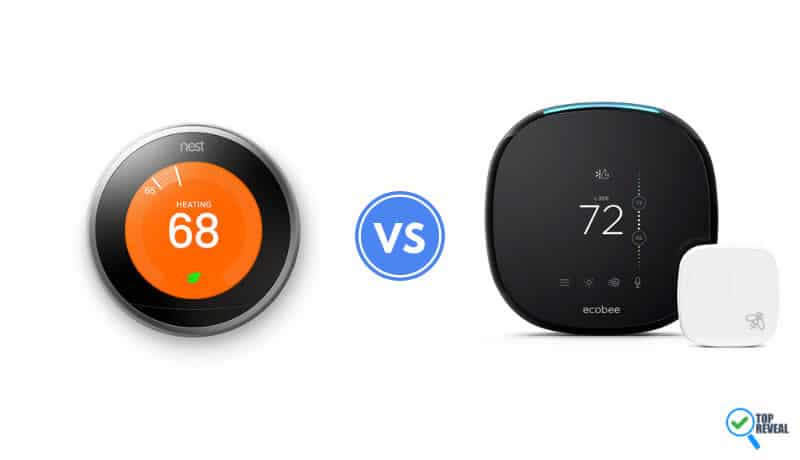 If you're considering upgrading your thermostat, read on as we compare and contrast these two great products, to see which of them is the best fit for you.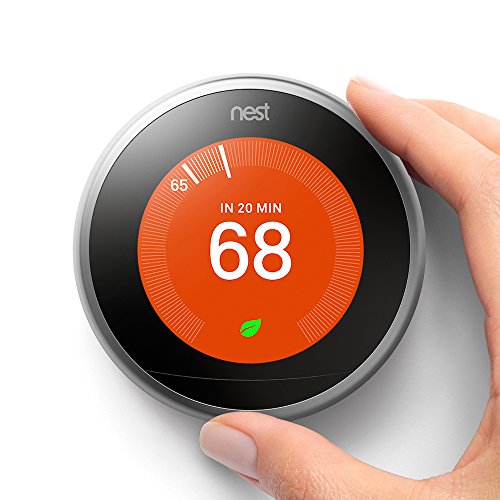 The Nest thermostat is a product that distinguishes itself from its predecessors through intuitive, innovative technology that learns as you use it. Crafted to look sleek and contemporary, this product looks good on your wall as it performs the traditional functions of a thermostat in a revolutionary way. With sensors that detect when you are home, and adjust energy usage accordingly, this product offers far more than just a fancy, modern display. Let's take a look at some of its principal features to see exactly how.
–Compatible with Amazon Alexa: You will have to have purchased the Echo, featuring Alexa separately, but if you already have one you will find that the two products work together to make controlling your thermostat hands-free, and all the more convenient.
–Works with your Phone, too: You can sync the Nest up with your wifi and smartphone to adjust your settings on the go. Also compatible with tablets and laptops.
–Learns your Routine: Using sensor technology, and internal memory, the Nest can learn the routine of your family, and adjust itself according to your heating and cooling preferences. After only a week's worth of use, the Nest will know what your family wants.

See how easy it is to install Nest 3.
–Knows your Energy History: The Nest comes with an app that will allow you to monitor your energy use.  The app will tell you both how much energy you are using, and how and when you are using it.
–Save on your Energy Bill: At the end of the day, what everyone wants is smaller bills. The Nest can help you accomplish this goal, both through its intuitive ability to power off when you are not home and through settings specially designed to save you money on your energy bill.
Now let's take a look at what the Ecobee4 has to offer. The Ecobee offers an extensive digital heads-up display that presents both the internal temperature of your home, as well as the weather outside, keeping your family up to date as to what is going on both in and out of your house.
Using advanced multiple sensor technologies, this thermostat will keep track of your whole home, not just the room it's mounted in, making this product another huge upgrade on your grandmother's thermostat. With an eye-catching design, and state of the art technology, this device has a lot to offer. Let's take a look at some of its key features.
–Powerful Sensor Technology: Multiple sensors monitor the conditions of several rooms at once. The Ecobee4 knows how many people are in each room, and optimizes conditions for them.
–It's smart: The Ecobee does not just know the weather, it actually uses the information to your families benefit, adjusting the temperature of your house accordingly.
–Also Compatible with the Alexa: Like the Nest, this thermostat is also compatible with Alexa. While you will need to already own Alexa, or being willing to purchase it separately, once you have it, you can use the hands free technology for voice activated control of your heating and cooling needs.
–Lower Energy Bills: If you chose to utilize the energy saving features, this product will save you 23% on your annual heating and cooling costs. With those numbers, the product will eventually pay for itself.
The Ecobee3
On the surface, both products have a lot in common. Both using cutting edge technology to optimize the cooling and heating potential of your home in ways that do not break the bank on bills.
Both are compatible with wifi, phones, tablets, computers, and even the Alexa. It pretty much goes without saying, but these are both cool products that will offer a distinct upgrade to homes using the dial or key pad thermostats of old.
What are the Diffences between Nest 3 versus EcoBee 4?
As consumers however, we don't just want a good product, we want a product that will make the very most of our hard earned dollars. If you are a discerning consumer, you will want to read on as we take a look at what makes these seemingly very similar products different.
Cost: The Nest is about $40 less than the Ecobee4. If you are on a very specific budget, that difference can understandably be enough to make the decision for you. However, if you have a little bit of wiggle room with how much you can spend, there are other things to consider as well.
Sensors: Both thermostats utilize sensor technology, but they do so differently. When it comes to the Nest, the motion sensor component is built directly into the thermostat. The scan has a wide field of vision, and does well to monitor the occupation of the room that it is in.

However, detection is limited to the range of the Nest's single scanner. The Ecobee4's similar function is carried out differently. The Ecobee4 also has an internal sensor, but supplements the range of its detection with a remote unit as well. This feature gives you the option of placing an additional sensor in a room that your family frequents, optimizing the unit's potential to understand your routine.
Since both products have the capacity to monitor when your family is away to save you money on energy, some consumers may appreciate the extended range. This is a feature that could be particularly beneficial in larger homes. While the difference at the end of the day will most likely be pretty small, special features are always nice:
On the Go Support: The Nest is not without its own special features. This thermostat benefits from a compatible app that makes tracking usage simple and quick, while also giving you the option of adjusting the temperature of your house remotely. This app is particularly useful if you are interested in strategizing to use less energy.
Even without the application, the Nest is already designed with energy saving in mind, and even conveniently denotes the settings that are friendliest to your wallet with a "leaf" symbol, but every bit helps. Using the application, you will be able to see energy spikes and how it's used, allowing you to take steps to correct the situation according to your family's needs.
Verdict
Truly, I believe that both products have enough positive qualities to more than make up for any shortcomings. As the consumer, you will have to decide which device is better for you. If the sleek, minimalist design of the Nest 3 is enough to tip the scales in its favor, than by all means, let those scales be tipped.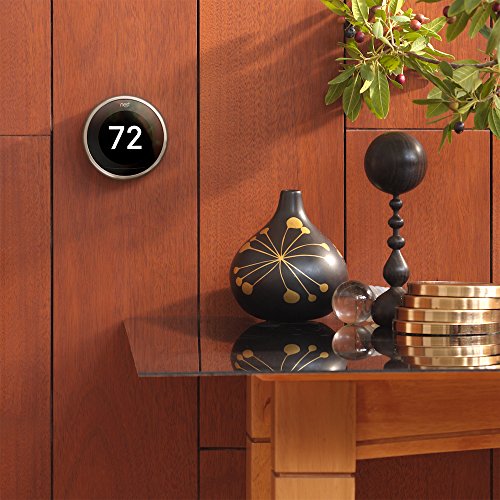 Or, if you cannot pass up a bargain, and love the fact you can get a great product for a little bit less, the Ecobee4 might be the ideal thermostat for you. Either way, you get the benefit of cutting edge technology that leaves the thermostats of old in the dust.
The touch screens, voice activation options, and room scanning capabilities are all astounding developments that should be enough to peek your interest, but ultimately, these products are superior to their predecessors for what they don't do.
While the thermostats of old were nothing but squares on the wall with numbers etched, or digitally lit up on their face, perfectly content to burn away your hard earned many with not so much a consideration to what the cost was doing to your wallet, these products are different.
Both the Ecobee4, and the Nest 3 (Our recommendation and best-seller) are not content with sitting back and watching your energy bill climb to alarming heights. Instead, they utilize the latest technologies, to save you lots of money in the long run. Truly, there is no beating a thermostat that pays for itself.