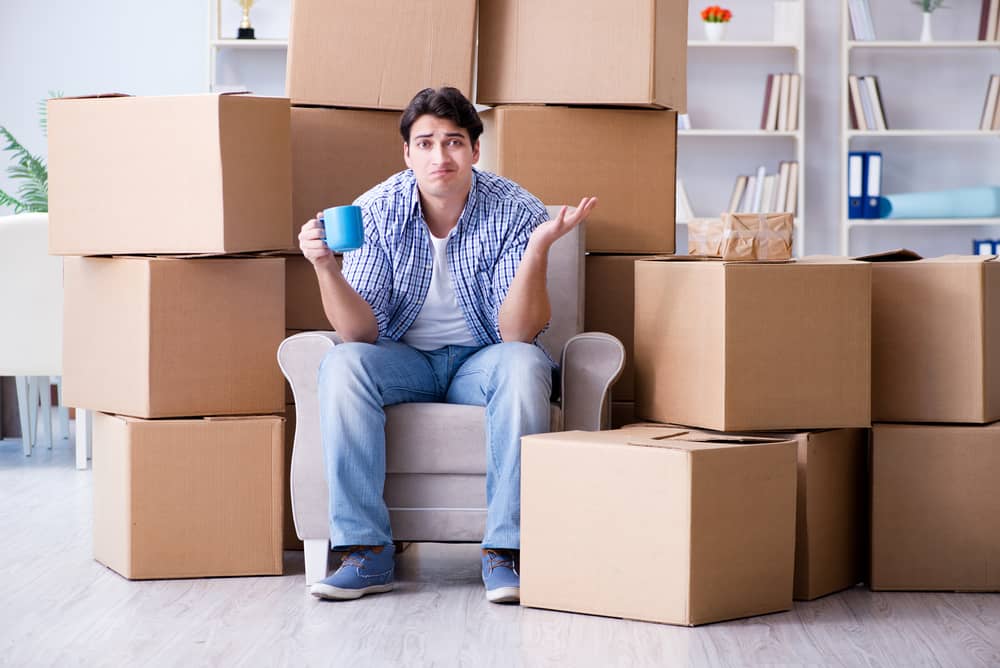 Cross-country moving is one of the most expensive relocations. While long-distance moving costs vary by state and moving company, the average cost is between USD$3,000 to USD$7,000. This price range is primarily influenced by the distance between the new location and the previous one, the amount of property to be transferred, and the types of moving services used.
Suppose you're planning to move cross-country anytime soon. In that case, you need to consider breaking down the moving costs to determine which expenses you may cut and what services you must pay for. For that purpose, here's an article to guide you. So, read on!
Cross-Country Moving Factors And Cost Breakdown
Determining the different factors that affect coast-to-coast moving costs is an excellent start in understanding moving expenses. You can learn more about these aspects by reading the following:
1. Property Size
Property size may refer to the entire property, such as a house, condo unit, or rented studio. The bigger the property, the more expenses will be required as more moving vehicles and supplies will be needed. You may refer to the following type of property and their respective moving costs in most states within 2,000 miles:
Studio-type Room and 1-Bedroom: USD$500-USD$3,000
2-Bedroom: USD$2,000-USD$7,000
3-Bedroom: USD$4,000-USD$10,000
4-Bedroom Plus: USD$7,000 and above
In some cases, long-distance relocation involves transporting the contents of multiple rooms, hence the entire home. While in other instances, they have simply one or two room contents to transport. In addition, many moving companies offer different moving services based on standard room sizes which are typically measured in cubic feet. So, it would be best to know the estimated size of your rooms before hiring a moving company. To calculate the size of your room, multiply its length, width, and height.
2. Moving Services
Choosing a moving company usually depends on the bulk of the cargo and the distance between the old and new location. In considering them, you may also think about the services you want to enjoy and are capable of paying for.
For example, suppose you're moving to East Idaho and nearby areas. In that case, you may consider moving with Big Boy Movers and similar full-service companies, as they can provide the necessary moving services. Generally, each company has its respective groups and new offerings to choose from. In selecting a moving company, you can also consider the following alternatives:
This option provides numerous relocation services, including packing, unpacking, and specific hauling. The majority of these businesses also offer storage containers. However, full-service deliveries are often expensive, ranging from USD$4,000-USD$10,000 per 1,000 miles.
If you're looking for a cost-effective way to transfer your belongings, you may consider truck rentals to help you. Besides being an inexpensive option for moving, many truck rentals cover most major cities in the country. This means that they cover a wide range of pick-up and drop-off locations to provide services and offer assistance if problems arise during the relocation.
In addition, truck rentals offer an extensive selection of truck sizes you can choose from. If you have a handful of items, small trucks may be enough for you to cut down on your moving expenses. On the other hand, if you have bulky household items, you can opt for the larger ones. Typically, truck rentals cost USD1,000-USD$1,500 per 1,000 miles, depending on the truck size.
Moving containers and steel-framed boxes are often weatherproof and usually come in various sizes. The smallest containers can hold an entire room's furniture and fixtures. On the other hand, large moving containers may accommodate up to four rooms' furniture and fixtures.
Moving containers are highly preferred because they're ideal for cross-country moves and relocating abroad. The costs of most moving container services are generally average, ranging from USD$3,200-USD$6,600 per 1,000 miles. However, in most cases, movers must pack, pick up in-service centers and unpack.


3. Distance
Long-distance moving of 2- to 3-bedroom properties costs around USD$6,000, while relocating 1-bedroom properties might cost around USD$4,000. A factor that affects distance is the state where a person comes from. In most cases, states with few moving companies, such as Wyoming and Montana, may seek higher moving expenses because of the low availability of movers.
If you want an initial calculation of your potential move, you can install a moving cost calculator, often provided on the moving company's website. Most of these are easy to use and offer many features that simplify cross-country moving requirements.
However, if you're considering a DIY move, the following factors may add up to your overall moving expenses:
If you've chosen to drive rental trucks or use your vehicle for the move, you may need to prepare a budget for the gas. In August 2022, each liter of gasoline cost USD$1.05, while each liter of diesel fuel cost USD$5.01.
If you've decided on the DIY move, you'll need to budget for food and lodging. On average, you may spend USD$10 per day on the road for food and USD$130 for accommodation per night. However, these rates will still depend on the state you're in.
In many cases, property owners may use the renter's or homeowner's insurance as this usually comes cheaper at 1-2% of the property's value. However, other property owners seek better insurance coverage with higher costs during the move, especially if they have more valuable items.
4. Additional Moving Expenses
Apart from the expenses for moving vehicles, relocating also has additional costs that may add up to one's budget. Here are the usual extra expenses when moving:
Hiring a junk removal service is inevitable if a property owner intends to leave a bulk of items in his previous location. This may include household decors, broken appliances, furniture and fixtures, and landscaping works. Many junk removal services usually cost USD$100 for every 10 square feet. This cost can go as high as USD$400 and USD$600 for full-size truckloads of debris.
If you want an estimated cost of junk removal by item, you may refer to the following:
Hot Tub: USD$400-USD$600
Mattress: USD$100-USD$150
Sofa: USD$200-USD$250
Washer And Dryer: USD$150-USD$200
If you have minimal items to eliminate, junk removal service per item would be ideal for your budget. On the contrary, if you have a lot to throw away, junk removal services by cubic foot are the better option.
If you hire professional packers, you may calculate the cost of packing services based on the square footage of your home or room. Most of the time, many packers charge USD$300-USD$700 for rooms with 400-1,000 square feet. In this case, they are compensated for their labor and packing supplies. Furthermore, they demand between USD$600-USD$1,000 for properties with 700-1,300 square feet and USD1,000-USD2,200 for 1,200 square feet and above.
But if you'd only pay for labor costs, you may spend USD$100-USD$150 for every 400 square feet with two packers. For a 2,400-square foot property, you may be charged USD$600-USD$1000 for three packers. Consequently, other packers follow the USD$25-USD$40 per 100 square feet or hour of labor
Suppose you'd buy your packing supplies. Here's a list of things you need to buy:
Small Boxes: USD$1 per box and USD$35 per three-bedroom property.
Medium Boxes: USD$2 per box and USD$70 per three-bedroom property.
Large Boxes: USD$3 per box and USD$60 per three-bedroom property.
Book Boxes: Since most boxes for books are thicker, they cost more than traditional boxes. Usually, they range from USD$2-USD$5 boxes, depending on their sizes.
Wardrobe Boxes: USD$14
Glassware Boxes: USD$15
TV Boxes and Similarly Sized Appliances: USD$25
Standard Bubble Wrap: USD$18 per unit, can cover a three-bedroom property
Foam-Backed Bubble Wrap: USD$20 per unit
Tape Rolls: USD$4 per unit, can cover a three-bedroom property
For unpacking services, property owners may pay USD$400-USD$4,000, depending on the bulk and size of items. Some unpacking pros may charge additional costs for life-size items like pianos, water beds, and large appliances.
Furniture And Large Appliance Assembly And Packing
Furniture and large appliance packing can be more challenging than wrapping traditional items. Most furniture requires double wraps, heavier boxes, and extra care. Because of this, preparing them for a long-distance move can be more expensive. In many cases, furniture packing ranges from USD$300-USD$2,400, which may not include loading and unloading.
Furniture pieces and appliances with more complex parts, such as pianos, cribs, refrigerators, and sofas, may incur additional fees. Other packers prefer hourly rates for their services, especially if they only prepare a few pieces of furniture or appliances.
In terms of furniture assembly, most professionals charge by the piece. Typically, furniture assemblers charge between USD$120-USD$175, depending on the furniture size and intricacies. Assembling basic chairs may only cost USD$40, while L-shaped office desks may cost as much as USD$600.
For some ideas on how much to spend on assemblies, you may refer to the following:
Shelf: USD$40
Coffee Table: USD$75
Dresser: USD$120
Bookcase: USD$140
Cabinet: USD$150
Storage Bed: USD$175
Kitchen Island: USD$200
Entertainment Center: USD$450
If you're considering a rate-by-room scheme for assembly, you may pay USD$40-USD$180 for outdoor furniture pieces and USD$40-USD$400 for living room furniture. You may also consider opting for the per-hour labor costs, starting at USD$40 as a standard fee.
Although many property owners don't consider renting a self-storage unit, many movers suggest these services to help ease a person's relocation. In many cases, renting a self-storage unit can keep fragile items safe while other essential stuff is moved into the new place.
Self-storage space also provides more room for a person's household items, especially bulky ones. Many self-storage units have climate-controlled systems to preserve items from temperature-related damage.
If you're a property owner who's interested in storage services, you may expect to spend USD$50 a month for 4-by-4-foot units, USD$160 for 10-by-15-foot units, and USD$400 for the larger varieties.
Security Deposits And Extra Expenses
While this concerns the new property's rental expenses, you should also count the money paid for security deposits. This may include advance rent payments, typically equal to one month's rent.
Aside from this, extra expenses may include the property owner's fees, such as food, transportation, or gas allowance, and the costs of materials necessary for the initial weeks of transitioning
Tips For Cutting Moving Costs
1. Get Quotes From Multiple Movers
Do not limit your options to one or two providers. You need to compare moving companies according to their moving rates and the services they can provide you.
2. Use Free Boxes And Moving Supplies
You can use previously used boxes for your items to minimize moving expenses. To ensure they are appropriately packed, you can opt for heavy-duty tapes and tighter ties for the boxes. You may also reuse other used moving supplies as long as they are undamaged and durable.
3. Seek The Help Of Your Friends And Family
To remove the option of hiring professional packers, you may ask your friends and family to help pack your essentials and other items. With this option, you need to purchase packing materials for boxing and wrapping items.
4. Downsize Before The Move
Downsizing requires you to use and pack what's necessary and leave the bulkier and heavier items. To do this, you may donate some of your clothes, fixtures, and furniture to the needy or give them to your friends. You can also sell them if you want to add some funds to your moving budget.
Wrapping Up
Moving to a new house or office across states requires a specific budget to ensure safe and efficient relocation. However, this can break the bank, especially if it wasn't planned correctly. For this purpose, analyzing the moving cost breakdown is necessary.
Suppose you're planning to move cross-country anytime soon. In that case, reading this article is vital to relocate cost-effectively. You may need to compare what big-market and small-market moving companies can offer to make informed decisions. In addition, you should research more about the specific rules and regulations of the states you must pass through for the move to lessen the hassle on your moving day.