The average American home spends about 43 percent of its energy budget on heating and cooling. If your HVAC system isn't functioning well, you could see higher energy bills as a result – as if struggling to keep your home comfortable isn't bad enough! Upgrading your HVAC can lower your heating and cooling costs and make your home safer and more comfortable.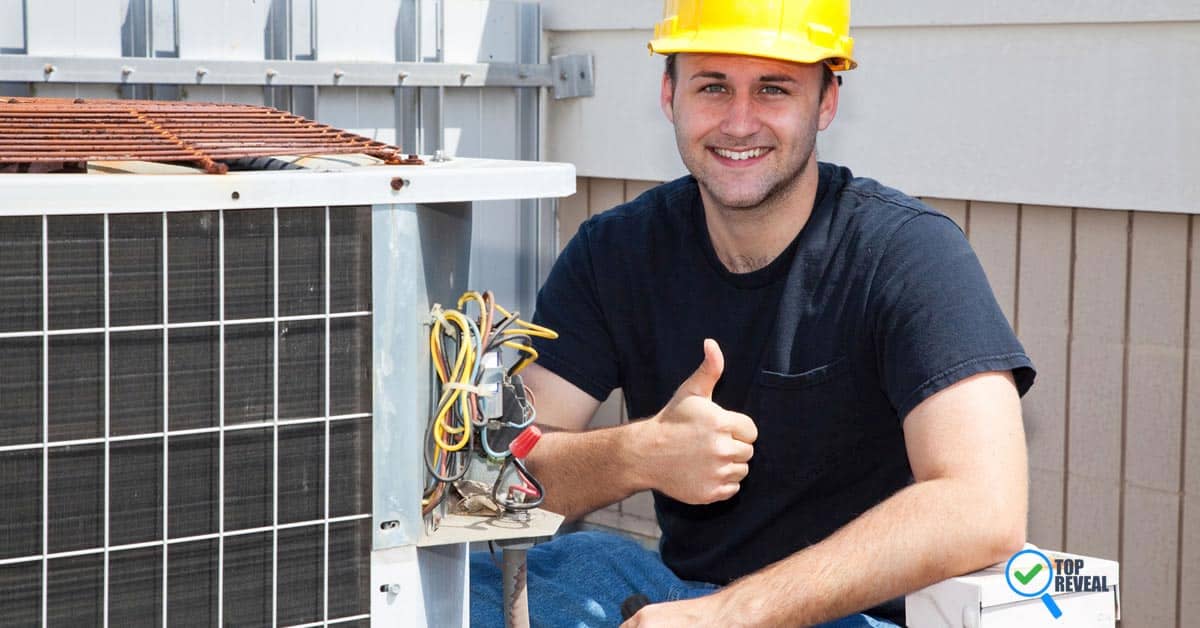 But replacing your HVAC isn't cheap – it's one of the most expensive upgrades you can make as a home owner. Depending on where you live, a new HVAC can cost $6,000 to $12,000. So, if you're considering making this investment in your home, you need to know what to expect and how to get the most HVAC for your money. Before you choose an HVAC contractor, know what your home requires in terms of the size of your system, new ductwork, and other repairs to make the new system compatible. Finally, be sure you understand, and are comfortable with, your new system's maintenance requirements before you make your final choice.
What features are worth the upgrade in hvac unit?
Problems with your HVAC system don't necessarily mean that you need a new air conditioner or furnace, or both. Whether your air conditioning won't kick on, or you're having trouble keeping your home at the temperature you set the thermostat too, you should consult with a qualified HVAC technician first to see if you can repair your system.
If your system is 10 to 15 years old or older, you should prepare to replace it soon – even if your technician fixes it now, it is nearing the end of its useful life.
If your technician thinks you need a new system, he or she should be able to give you some advice on how to choose one that's compatible with your existing ductwork and venting. Get a written estimate. Later on, you'll want to get at least two more estimates before choosing a contractor.
Understand Your HVAC Upgrade Needs
When you're replacing your HVAC, you need to choose a unit that meets your home's needs. It needs to be compatible with your ductwork, properly sized for your home, and easy to maintain.
Replacing all your ductwork could be prohibitively expensive, but if your ductwork is too small for your new system, it could damage the new unit, damage to your ductwork, and lead to higher energy bills. You may need to have any leaks in your ductwork repaired for maximum efficiency. You should probably also take this opportunity to have your ducts cleaned.
You should also know what size system you need for your home. A system that is too big will fail to dehumidify your home properly, and will cycle on and off too often, wasting power. A system that is too small will run constantly, but may still fail to keep your home comfortable. Make sure your unit is sized correctly for your home's square footage and ceiling height.
Familiarize Yourself with Maintenance Requirements
Before you choose a system, know how much maintenance it will need. Does your system have disposable filters, or will you need to clean your filters? Is cleaning them easy? Does your new system come with a maintenance package and warranty? How much will it cost to extend the maintenance plan?
It's usually best to have the same company that installed your new system do the maintenance, too.
Find a HVAC Contractor
Before you choose a contractor, you'll want to get at least three written quotes, and no contractor is going to be able to give you a reliable quote without coming out and looking at your system. You can ask around to find heating and cooling contractors that your friends, family, and neighbors have used and been happy with. You can also do a Google search for heating and cooling contractors in your city – for example, "heating and cooling" or "HVAC contractors in Houston" – and look at Google, Yelp, or Home Advisor reviews to get an idea of their reliability.
Contact your state's consumer advocacy office to ask if any complaints have been filed against any HVAC contractors you're considering using. Check to make sure the contractor is licensed, too.
Installing a new HVAC can cost thousands of dollars, but sometimes, you've just got to spend the money. Do your research and know what you need from your new system, so you can make the best choice to keep your home comfortable all year round.