Renewable energy is what many folks are going for these days. Little wonder the solar energy industry is steadily enjoying a massive market boost. Nowadays, the industry has a lot of companies that provide all sorts of solar energy-related services.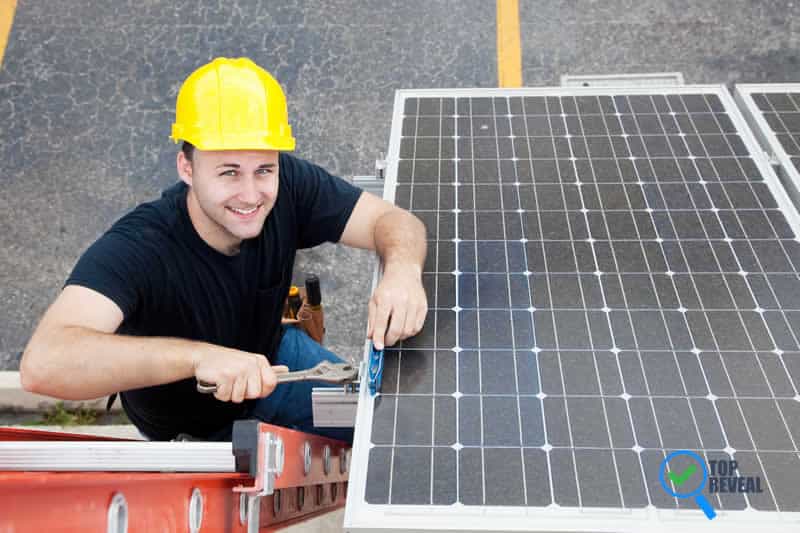 One of the chief services provided by these companies is solar panel installation. Visit Your Solar Spot to find out more about the services provided by solar companies. The abundance of so many companies providing solar installation services has made it difficult for one to choose an installer that will meet one's needs.
Despite this seeming difficulty, we have been able to come up with tips that will help and guide you to make the right selection when choosing a solar panel installation company. Let's take a look at these tips, shall we?
How do I choose a Solar Panel Contractor Company?
1. Look for Certified Solar Installers
One thing you need to do before hiring an installer is to ensure that they are certified. Being certified shows that they have been trained and qualified to carry out the services that they claim to provide.
Two of the chief certifications the company you want to hire must have are NABCEP (North American Board of Certified Energy Practitioners) and SRCC (Solar Rating Certification Corporation).
Although not all states in the U.S require that an installer possess these certifications; however, you should have this as your standard. After all, you are the one paying the bills.
2. Avoid Companies that Employ High-Pressure Sales Strategies
If any company tries to put you under pressure to hire them or to make you decide on an issue, we recommend that you avoid such an installer. Genuine and professional installers are meant to abide by their consumer code that prohibits the use of such sales strategies on customers.
3. Get More than Two Quotations
Do not just settle on the first company that comes your way. Instead, be patient before deciding who to hire. You need to remember that if all doesn't go as planned, you'll be the one at a loss. Therefore, take your time to decide.
To help you make the right decision, get quotations from more than two installers; the more the merrier. Just ensure that you have a minimum of three quotations that you can pick from. Having different quotations will help you to see which price and procedure are more favorable and suitable for you.
4. Carry out Research on the Companies
The quotations should not be enough to make you decide. You should go further than that by researching on the companies that have given you their quotations.
Find out how many years of experience they have. Look for online reviews about them. Do not make use of reviews on their websites as this could be altered to protect the firm's reputation. Instead look for neutral online review websites such as Google My Business, Yelp (https://www.yelp.com/), Better Business Bureau (BBB), etc.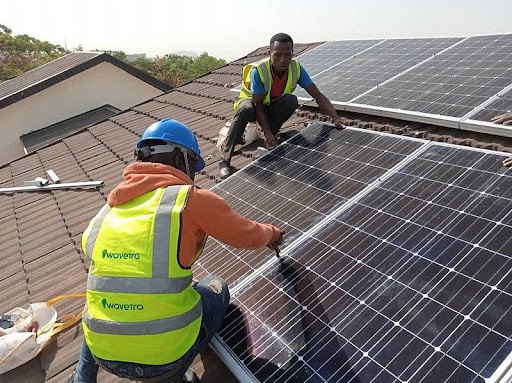 5. Ask them for References
If an installer has been in the business for a while, they should have customers that they have done jobs for in the past. Therefore, you need to ask for the references of such customers.
A reliable solar panel installation company should be able to release some references to you. On the other hand, if they choose not to, then it is an indication that they aren't reliable and trustworthy. Therefore you should strike such companies off your list.
When you get the references, ensure that you contact those clients. Ask them about their experience with the company and if they would like to hire them again. Their response should inform you if you should keep such companies on your list or not.
6. Be Certain About Your Needs
What we mean by this is that you should have already determined what you need. Hence, you must familiarize yourself with solar panels and some of the processes and techniques of the installation. Make use of the internet and read up on these things if you don't have an idea about it in the first place.
When you arm yourself with such knowledge, you will be able to interrogate the companies appropriately. Click here to learn how to ask open-ended questions. This, in turn, will help you to determine if they know their jobs or not. Furthermore, you will not be swayed into going for something you don't want.
7. Ask for an Assessment Visit
No solar panel installer worth their salt will take up a job without carrying out an assessment visit. This step is to determine if your home is suitable for the kind of solar installation you are requesting.
In most cases, the company will offer to come for the assessment without your asking. In case they don't, you can ask them to come. This service is usually free in most cases.
8. Be Clear about the Content of the Quotation
Since you've already received a quotation, you should be clear about its contents. Make sure that each step is broken down and included in the quotation. If you are unclear about any part of the quotation, ask them for clarification.
Confirm that all you are paying is included in the quotation. Doing this will save you from making payments you didn't plan for.
9. Ask for Written Warranty
Ask the installer for the warranty of the solar installation. While this period is not fixed, the installer should be able to give you a warranty period. If there is a fault within the set period, repairs will be done for free.
Since the installer might not be the manufacturer of the components used for the installation, the installer's warranty is usually subject to that of the manufacturer.
Conclusion
With the tips above, we trust you will be able to make the right decision when choosing a solar panel installation company.