Christmas is coming! Nothing brings in the holiday cheer like decorating your home or business. Even if you don't have a lot of money, decorating is so much fun.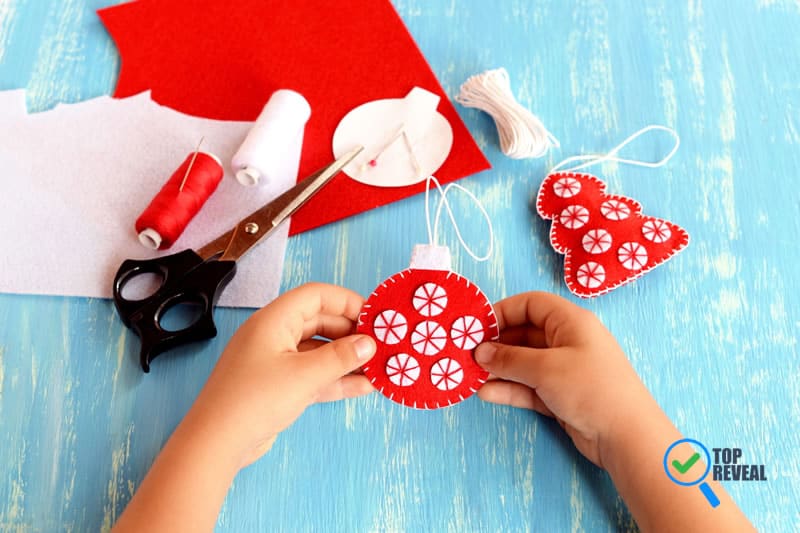 Christmas cheer doesn't have to cost a fortune. Annnd just because it didn't cost much doesn't mean it has to look cheap or tacky.
I have compiled a list of some cheery holiday decor ideas that can be created by an inexpensive visit to the Dollar Store but that still look classy and bring on the joy.
Stockings Stuffed with Cheer and More!
1. Stocking Hangers DIY

The Latina Next Door
Since you cannot hang stockings without hangers, this is a good place to start. Inexpensive but doesn't look like it.
2. Sequin Monogram Stockings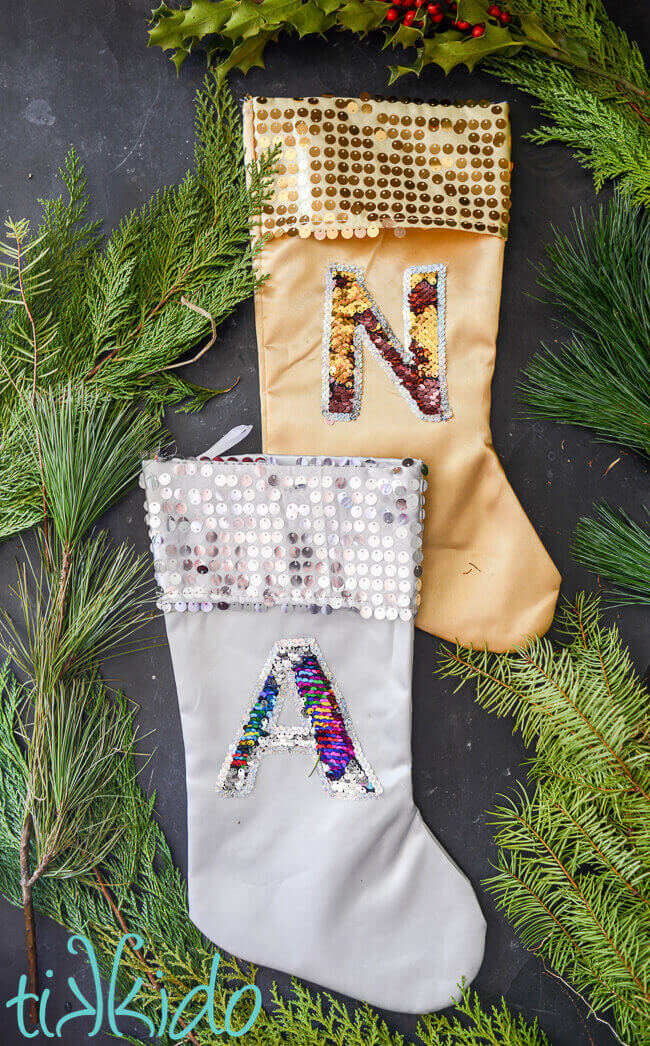 Tikkido
I couldn't believe my eyes the last time I priced new Christmas stockings, at least the really cute ones. This DIY gives you amazing stockings that are personalized at a great price.
3. Charming Snowman Candles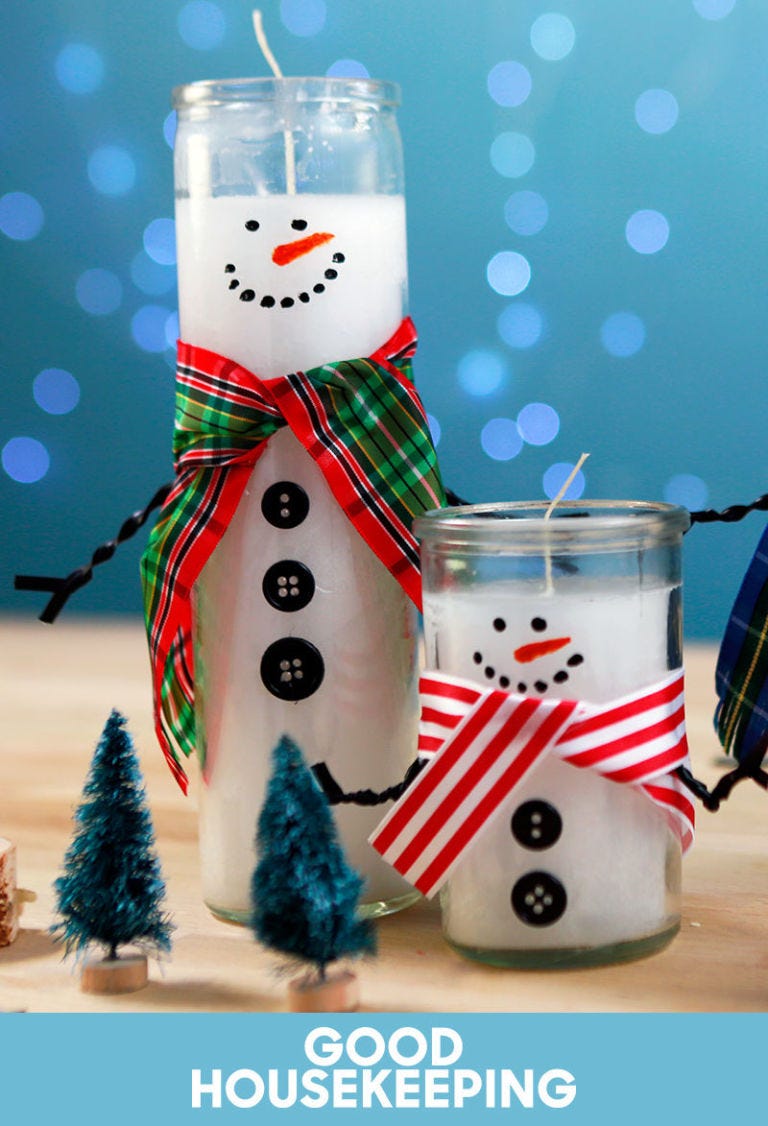 Source
No wintery wonderland is complete without snowmen. This video shows how to use candles and a glue gun to make the magic.
4. Flameless Tealight Snowmen Wall Hangings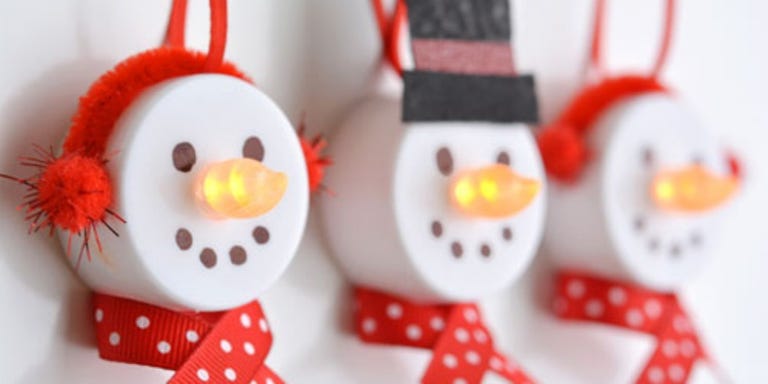 Good House Keeping
This one seriously made me say, "Ahhhh" when I saw it. I will definitely be making this one as it looks easy to do and so very cute. I especially like the glowing noses.
5. Candy Filled Ornaments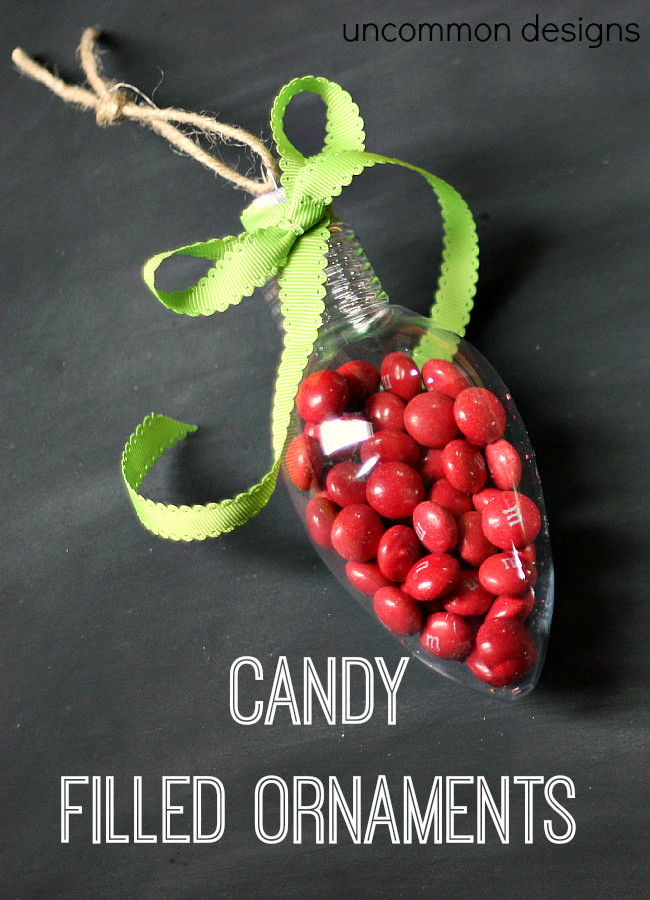 Source
Described as "dirt cheap" and customizable to any candy delight of your choice, these ornaments would also be a fun craft at a kids' Christmas party.
6. Buffalo Check Stocking

Source
This one is a little on the rustic side. If you or someone you love is into rustic designs, this is a good one to create the ambience you are looking for in your rustic Christmas room.
7. Wine Glass Candelabra Centerpiece

Source
This video will show you exactly how to bring together a mirror, wine glasses, ornaments, candles and ribbon to create a stunning and elegant table decoration.
8. High Heel Fashionista Stocking

Interior Frugalista
This stocking is not for everyone but guaranteed there are some people out there who this DIY is perfect for.
9. Individualized Ornament Collection DIY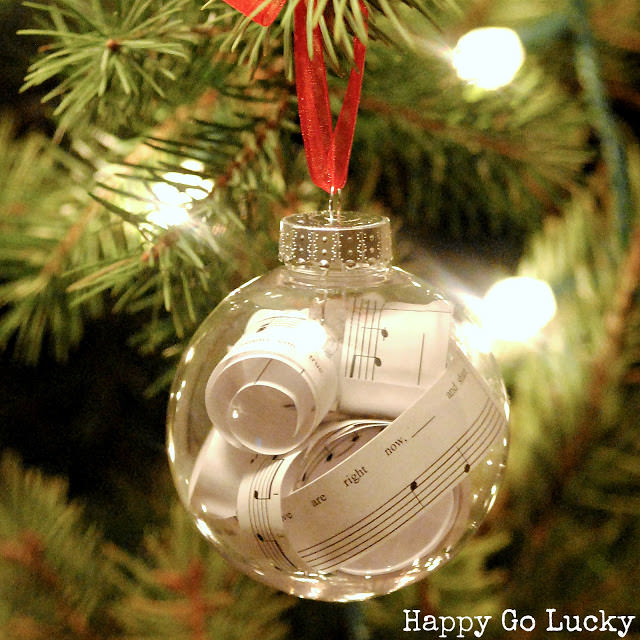 Uncommon Designs Online
There are tons of ideas to customize ornaments for the people you love at this link.
10. Eco-Friendly Holiday Giftwrap

Source
You usually think of waffles as being a little indulgent but these keto waffles are wholesome and won't take you off track.
11. Berry Wreath DIY

Source
To buy a wreath like this would likely cost over $50, but following a DIY using Dollar Store products, it's a score.
12. Candy Cane Wreath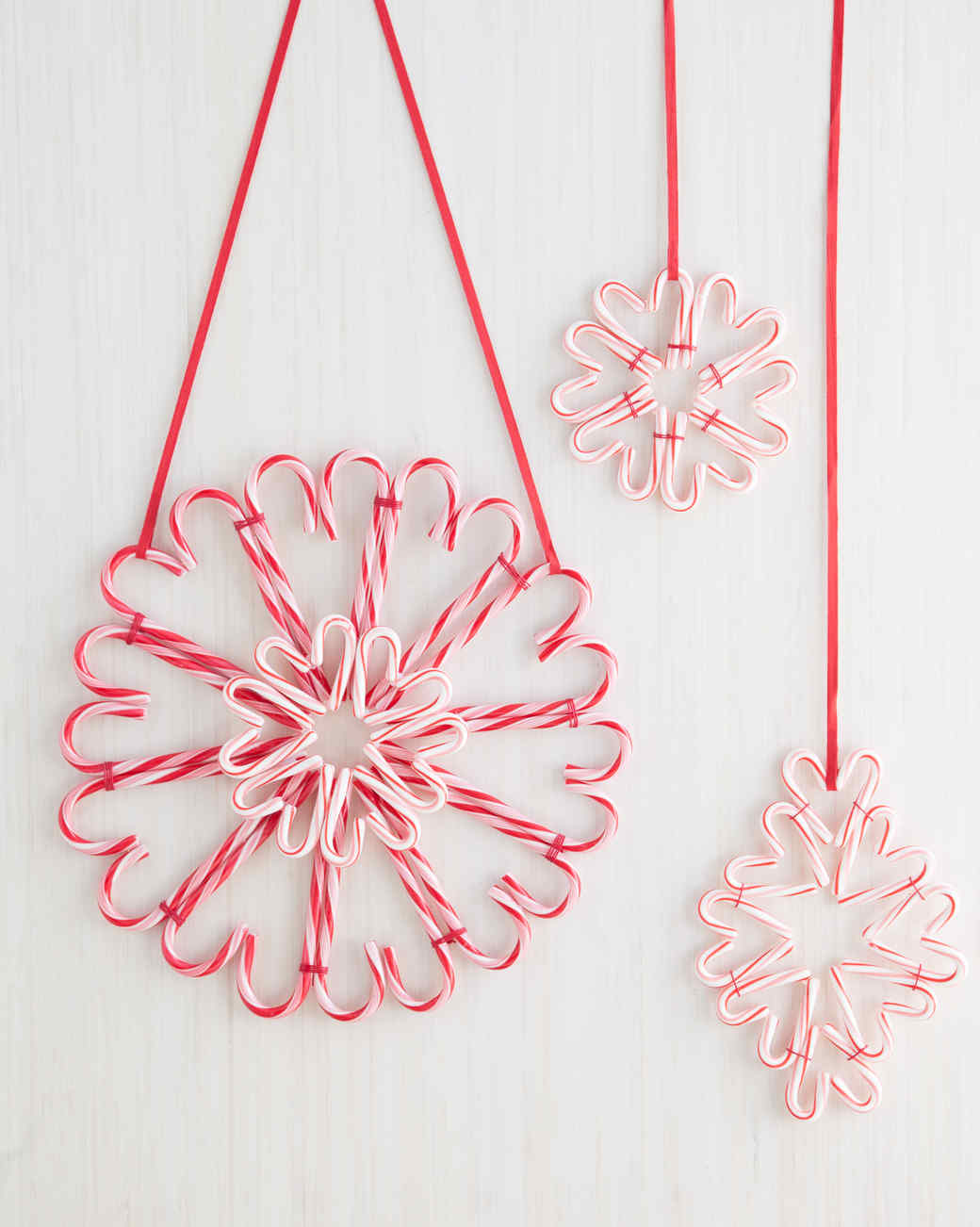 Martha Stewart
This would be a fun craft to do with your kids as it is fairly simple, although parent guidance with the glue gun is recommended. Of course, you might just have to eat any of those broken or leftover candy canes!
13. Christmas Pallet Wood Sign

Our Crafty Mom
All you need is four items to make this one. It can be customized to the picture that you desire.
14. DIY Christmas Wreaths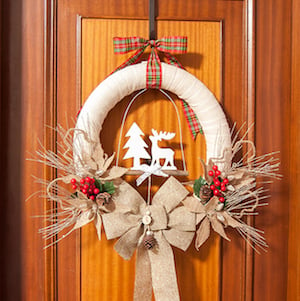 Source
There is a wreath here for every style, all made with items easy on the pocketbook.
15. Plastic Spoon Christmas Tree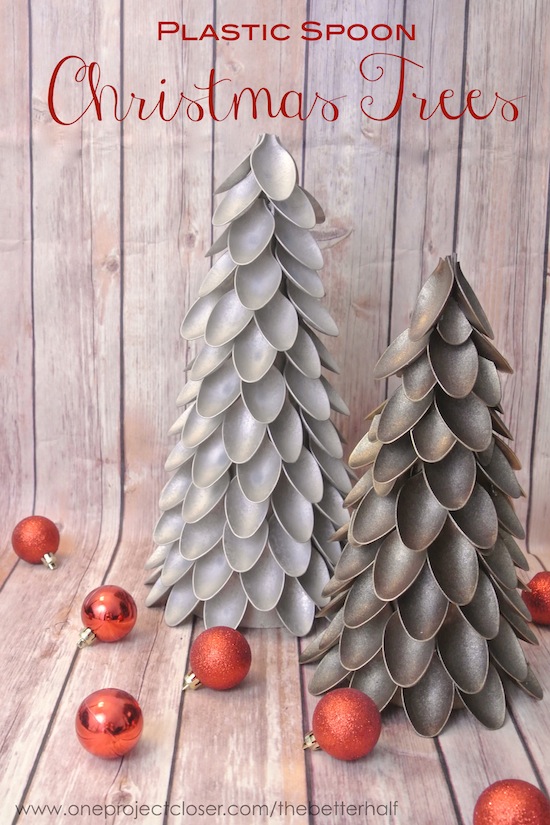 Source
I know it sounds tacky but, believe it or not, you can create quite an elegant tree.
16. Joy Wreath

Source
The Dollar Store has everything you need to make this wreath that will bring joy to all.
17. Vintage Jello Mold Wreath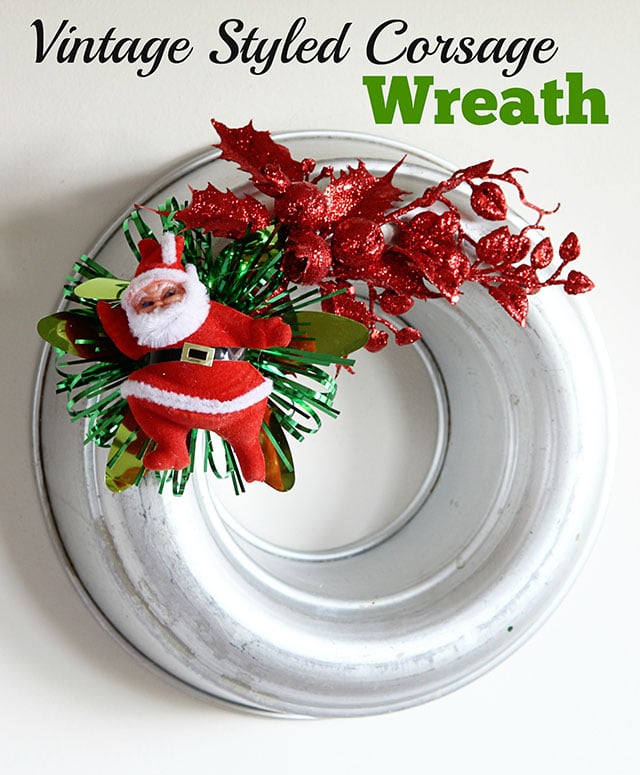 Source
There might be an item or two you will find other places, but the majority of items here to make this really cool throwback wreath are easy to find at the Dollar Store.
18. Stenciled Mugs

Source
I love gifting and receiving personalized gifts. It really shows care went into the gift.
19. Framed Reindeer Silhouettes

Source
Reindeer silhouettes are gorgeous additions to any room, but really many different silhouettes could be inserted using the same idea.
20. Glass Ball Ornament Wreath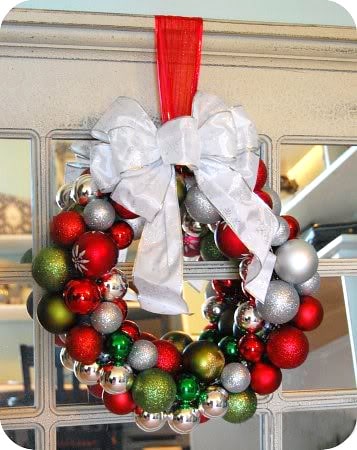 Tidy Mom
No brainer for huge savings with this glass ball wreath. It is easy to put together and looks very classy.
21. Holiday Wooden Spoons

Source
There are so many options where to put these to add a little holiday jazz to any room.
22. DIY Advent Calendar

Source
A simple looking yet festive way to count down the days to Christmas.
23. Rustic Glam Porch Decor

Source
I almost choked on that word combination of rustic + glam but it actually looks exactly like that.
24. Fancy (but cheap) Plates

Source
These can actually be done for any holiday to add some glam to your event.
25. String and Glitter Tabletop Trees

Source
You had me at glitter. These will add the Christmas spirit to any room and can be made in many sizes.
26. Mason Jar Snowglobe

lifebuzz.com
There is something about the magic of snowglobes captured here.
27. Dollar Store Christmas Candleholder

onecrazymom.com
Don't let inexpensive and easy fool you – this turns out beautiful as light gleams through the glass.
28. Christmas Tabletoppers

Source
These tabletoppers are easy to put together and you can customize them to fit your taste.
29. Stocking Advent Calendar

Source
Your kids or grandkids will love looking for a surprise in each stocking.
30. Fishbowl Snowman Globe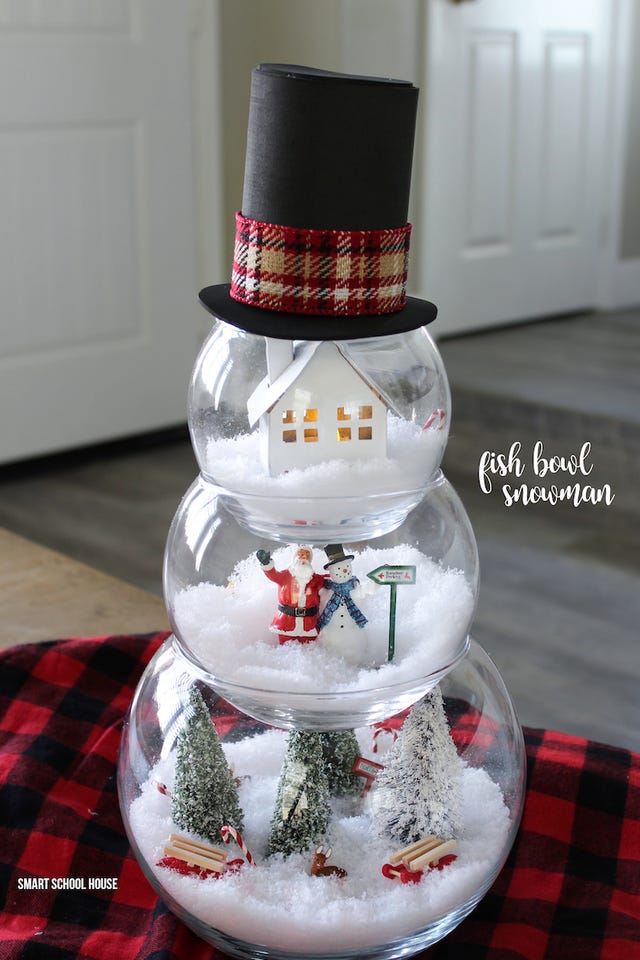 Country Living
Something about miniatures always makes things sweeter. These snowglobes are filled with scenes of winter wonder.
31. Farmhouse Fabric Christmas Trees

Source
I love the country flair that really makes Christmas homey.
Craft Time!
This should be enough to get you started crafting. You won't be held back by cost, so you can really go for it.
Everyone in your whole family will be able to enjoy the holiday spirit you infuse into your home. Maybe they will even help and you can let the crafting itself be part of your family holiday memories.
Scroll down to let us know what you think of these DIYs and be sure to share with friends and family!