With spring cleaning comes the realization that we may not have as much storage as we once thought. As a result, we reorganize and look for ways efficiently store everything from Christmas decorations and legos to winter coats and old family heirlooms.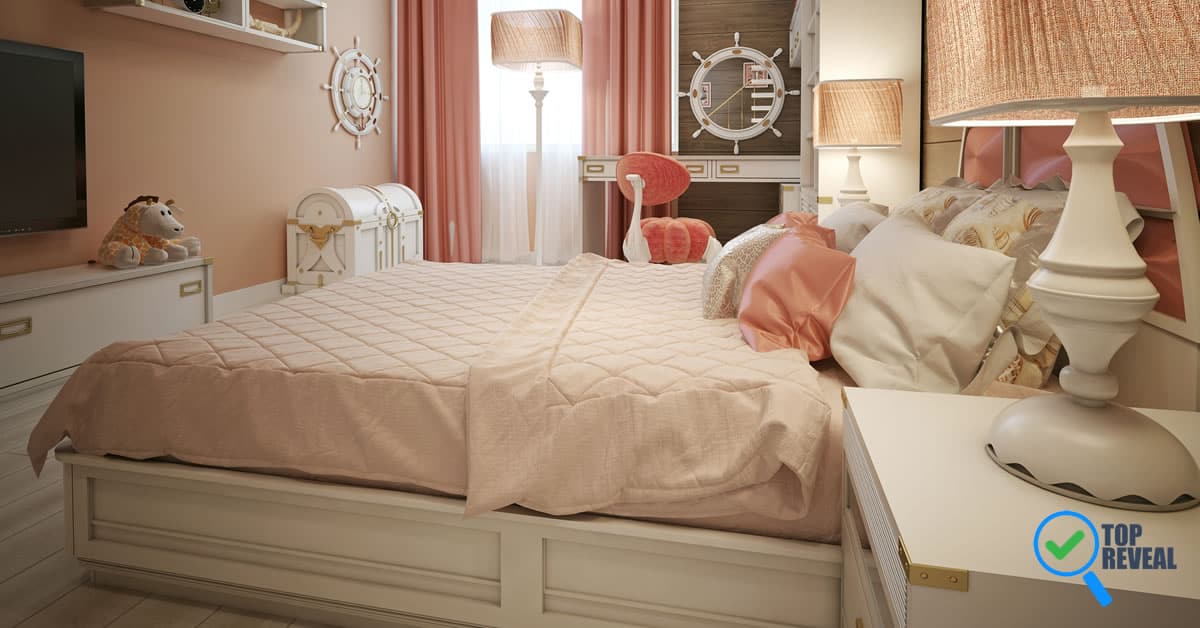 I found myself in the same situation and rather than stuffing closets to the point they just overflow, I sought out DIY projects! Under the bed storage is always a perfect place, but organizing this space can make all the difference.
Clever and Organizing DIY Storage Bed Ideas
Continue to read this article to learn a bit more about how to best use this space!
Clean & Beautiful Put Away Storage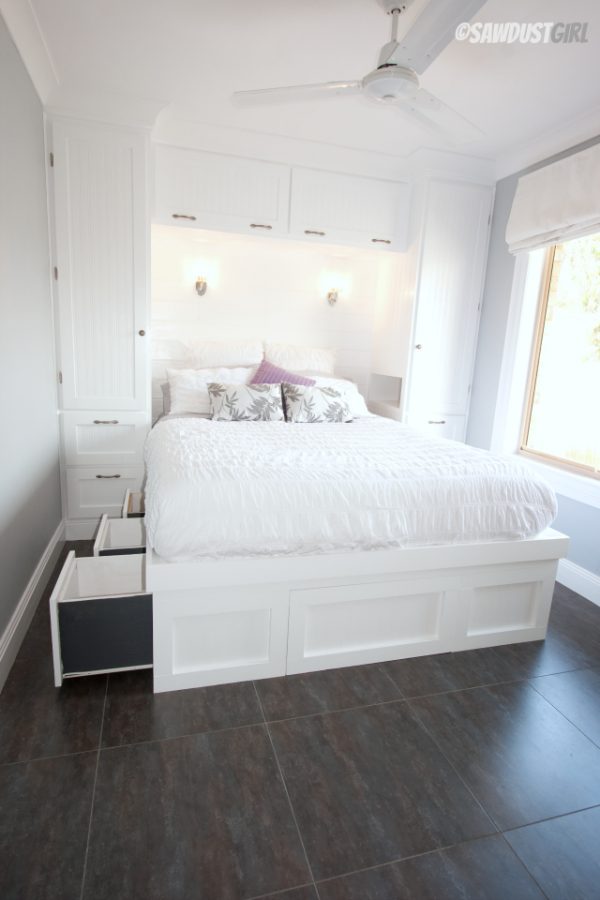 This DIY project from Sawdust Girl is perfect if you are looking for a discreet and clean looking way to hide even the craziest of Halloween costumes or those leg warmers from the 70's you don't want anyone to see.
Storage and Space!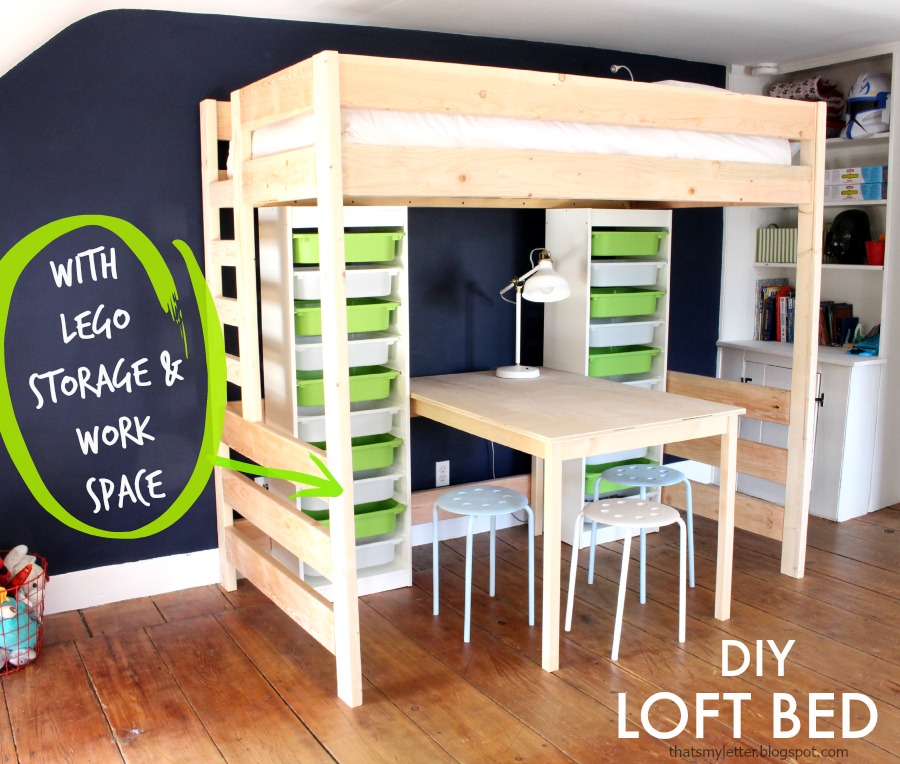 If your child or teen has outgrown their toys or need a bit more space in a tiny room to do their homework, this project from Jen Woodhouse is the perfect solution. It will provide additional storage as well as a space to play, study, or watch a movie!
Modern Wood Storage
This design from Woodwork is a beautiful, rustic, and somewhat masculine way to add some storage to a room. Even when all the drawers are pushed in, this bed frame is surely an amazing statement piece.
Double Your Space
Got Roommates and looking for a more adult way to create some storage in a tight space? This option from Oh Yes is perfect for adding tons of space in an already small space.
Inspired by Pottery Barn
DIY is great because it embraces the fact that just because something is nice, does not mean you have to pay an arm and a leg for it. This bed frame with under bed storage from Do It Yourself Divas is inspired by that classic pottery barn look.
Beautiful Inside And Out
Ok, storage needs aside this one from My Love 2 Create is beautiful. I could be a minimalist and still want this bed frame. But I am not, I am not a minimalist.
Clear Instructions And A Rustic Feel
This DIY from Diva of DIY has super clear instructions and everything you would want for under bed storage, just with the perfect rustic feel to boot!
A Unique Room Element
Apartment Therapy's DIY is one for the books, simply due to the idea that it creates a completely new look and space to the traditional bed frame, yes, please!
Create Storage!
Not every DIY under bed storage idea has to involve an entire bed frame. If you got the space, simply build these puppies via School of Decorating and slide them on in!
The Standard
I call this one on Instructables the standard because maybe you have a flashy bedspread or another statement piece that does all the talking. Standard pieces are important too!
For The Creative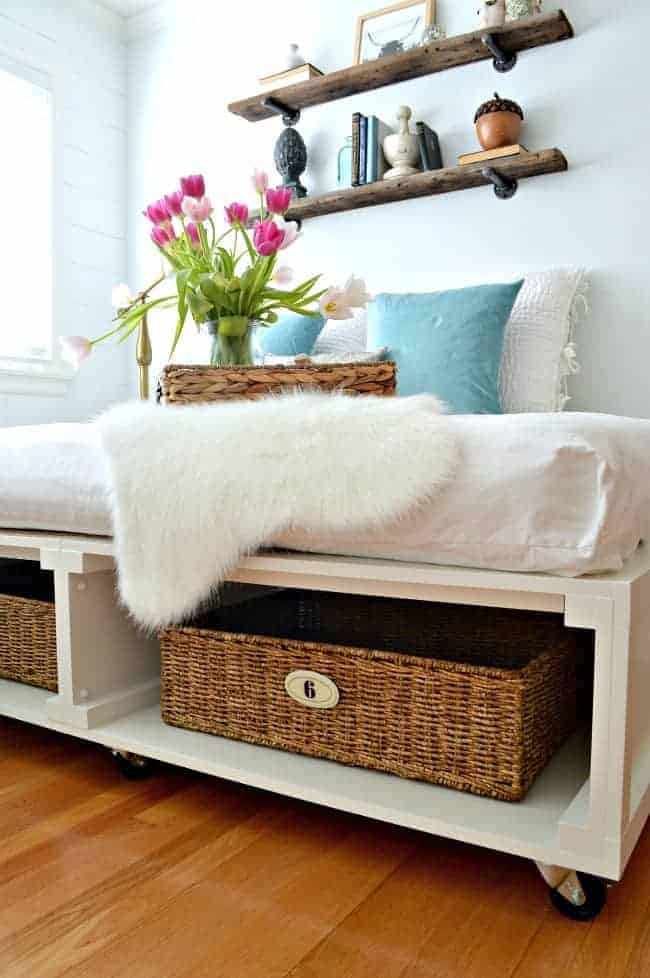 This DIY from Chatfield Court creates a bed frame I would love to see in some eclectic home or really creative teen's room. So unique and a little fun.
The Ikea Hack
What is DIY without a little IKEA hacking? Perfect for when you are tight on time and do not trust your nail gun.
For The Little Princess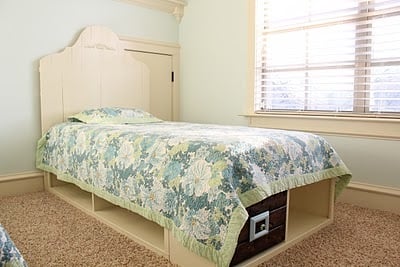 I picture this sweet design from Ana White in a little girls room, painting it pink and then throwing a princess at on top. This one is just too lovely!
For The Kid With All The Toys
This under bed storage technique from Hey There Home will make toy and bedtime clean up a breeze! Create color-coded bins to help teach organization!
Low Hanging Bed Storage
Looking for storage but not much space below your bed? This storage on wheel option from Grillo Design may be ideal for you to get the space you need without needing to build an entirely new bed frame!
Storage On A Budget
Sometimes we just don't have the time. Other times we just don't have the budget. This Under Bed Storage on Pins and Procrastination tackles those moments in life when we don't have the time or budget.
The Recycled DIY

The best DIY projects are those that take something old, like a dresser and make them something completely new. This DIY from DIY Fun Ideas is one for the lovers of DIY and an old dresser to get rid of.
The Recycled DIY – With A Twist
Like the DIY above from, this one via Thrifty Crafty Girl uses recycled furniture. However, there is a sweet twist that many out there would appreciate!
Just Pretty To Look At…
Do with this DIY on Ladybird and Fellow what you will, but honestly, I just find this one pretty to look at… *swoon*
Lego Storage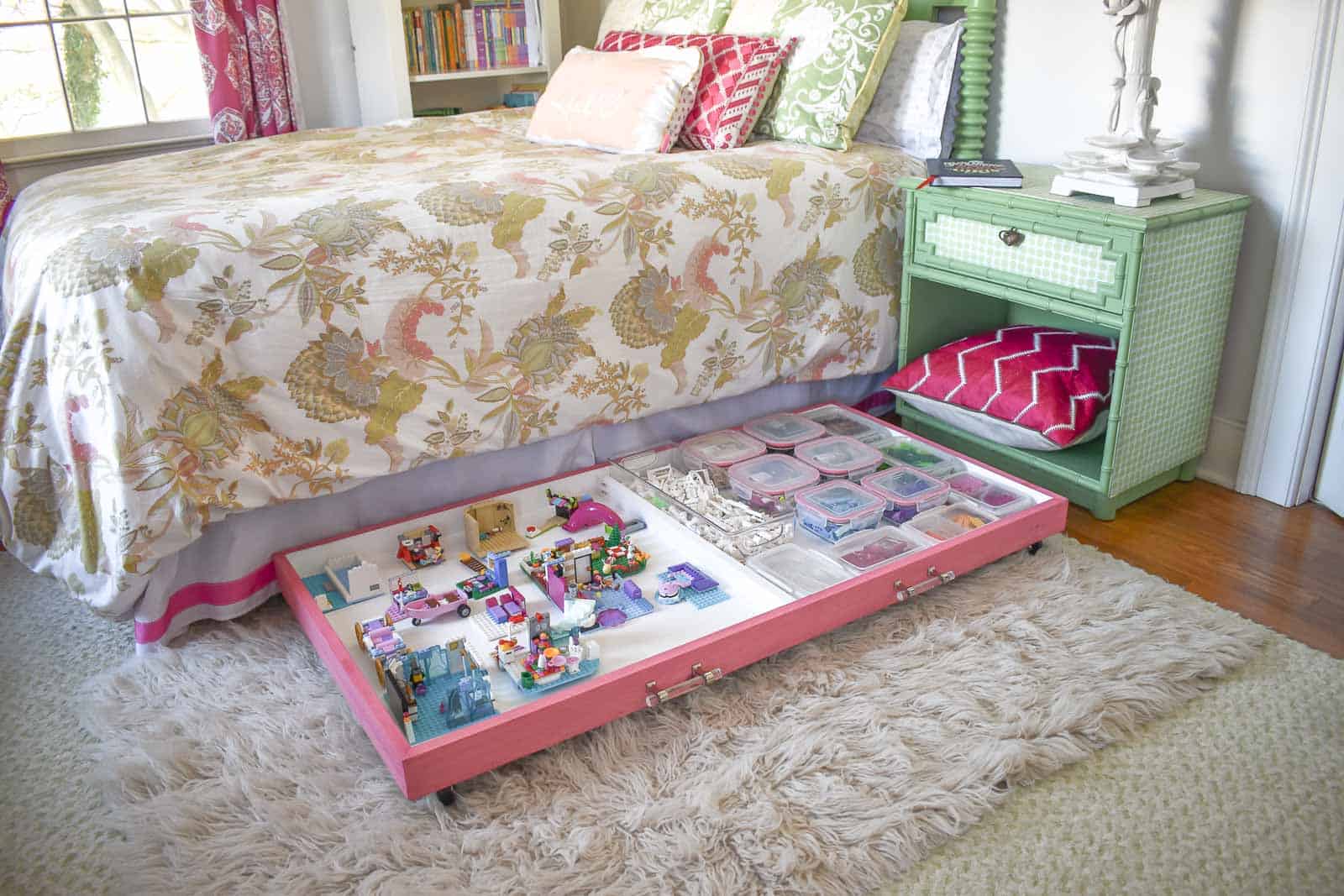 For the little girl with tons of legos but nowhere to store them, there's this DIY from At Charlotte's House!
The Joanna Gains Bed Frame
This one from Impatiently Crafty is called, 'The Farmhouse'. However, I think 'Joanna Gains' is more appropriate with how darling it looks.
Did you enjoy the list? I love the idea of taking a space and finding the best way to utilize it. If you were inspired by this article, I ask that you share it with a friend and let me know what you think in the comments!