It's easy to grab a donut from your coffee shop or pour a sugary bowl of cereal before you head off to work. However, these aren't exactly healthy ideas and they may not leave you feeling ready to tackle the day. With these keto breakfast ideas, you can kick your day off right!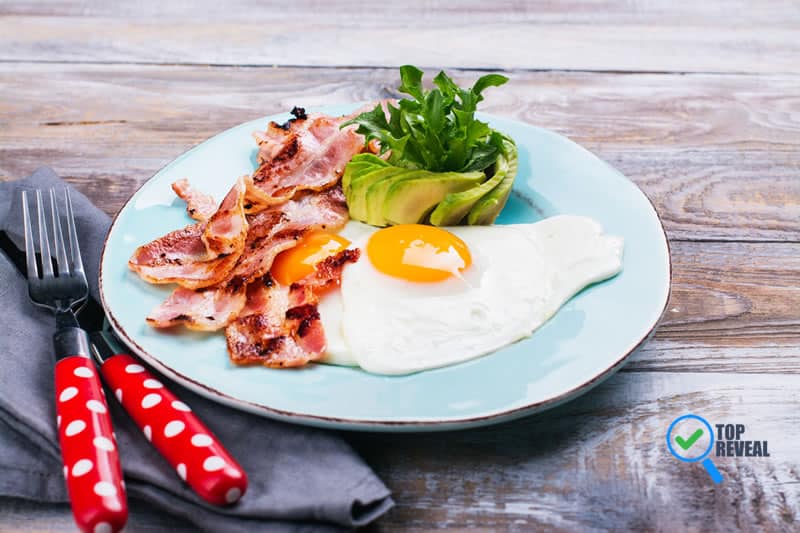 1. Classic Bacon and Eggs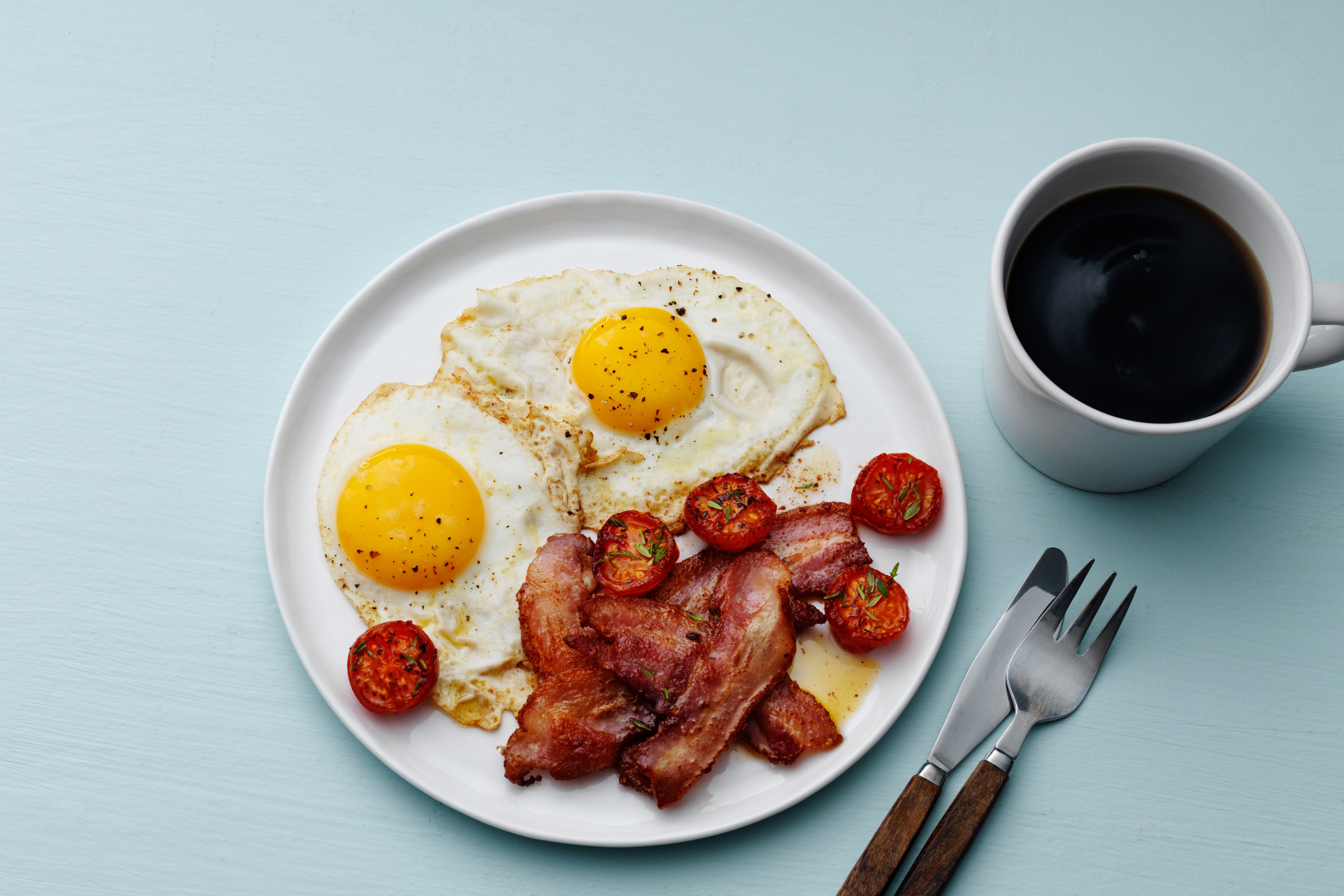 dietdoctor.com
Why not start your day off with a classic? Bacon and eggs aren't just tasty – they're great for your body too! If you want to stick to something you know, this breakfast recipe is just the thing for you!
2. A Meatier Take On Your Breakfast Sandwich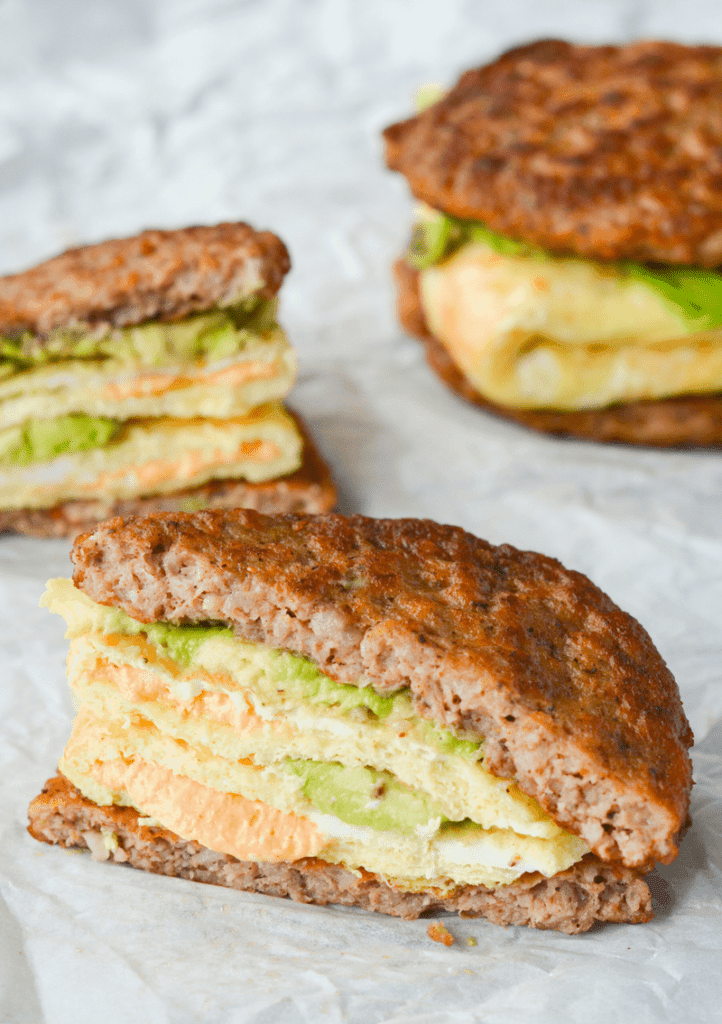 Hey Keto Mama
Anyone on a keto diet can tell you one of the hardest things to give up is bread. Luckily, there are tasty alternatives to enjoy. This breakfast sandwich swaps out a morning biscuit with a meaty, healthy twist.
3. Keto-Friendly Hashbrowns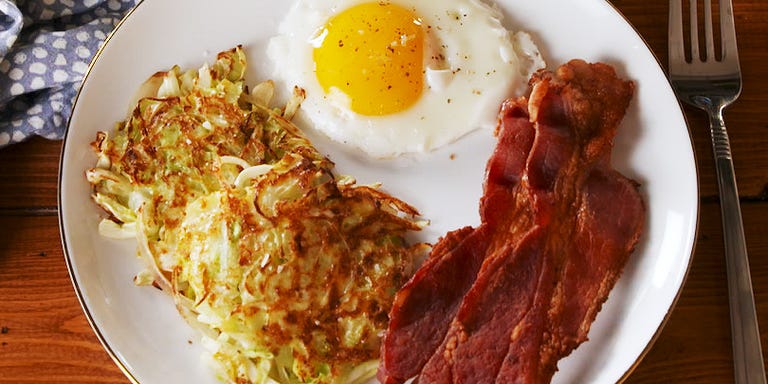 delish.com
Potatoes are another temptation in a keto diet. That doesn't mean you have to give up your morning hash browns! This recipe will show you how to get the hash browns you love with carb-free cabbage.
4. Keto Smoothies (Great for On-the-Go!)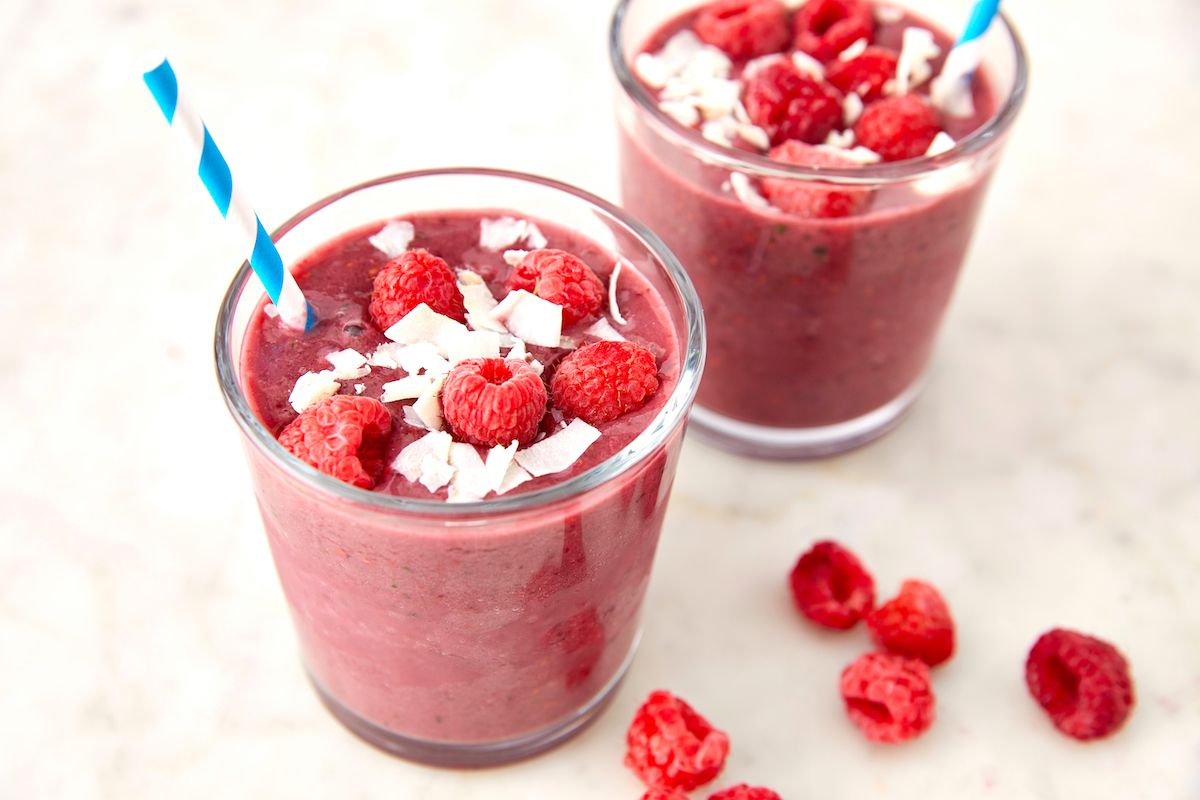 delish.com
If you need a keto breakfast that's quick to make and easy to take with you, a smoothie is the best bet. These smoothies are chock-full of strawberries, raspberries, and blackberries. At the same time, it cuts out high-carb fruits like bananas and mangoes.
5. Sausage and Peppers Easy Breakfast Bake

Kalyn's Kitchen
You see a lot of eggs in keto breakfasts but if you don't like eggs or are just sick of them it can be a little disheartening. This easy-to-make breakfast bake uses turkey sausage as your protein and brightens up with colorful peppers.
6. Cinnamon "Sugar" Donuts

wholesomeyum.com
Donuts are a classic, sugary breakfast treat. Unfortunately, the typical donut doesn't fit into a keto lifestyle. With this recipe, though, you can have all the donuts you want knowing they're low in carbs and sugar.
7. Muffins Minus Carbs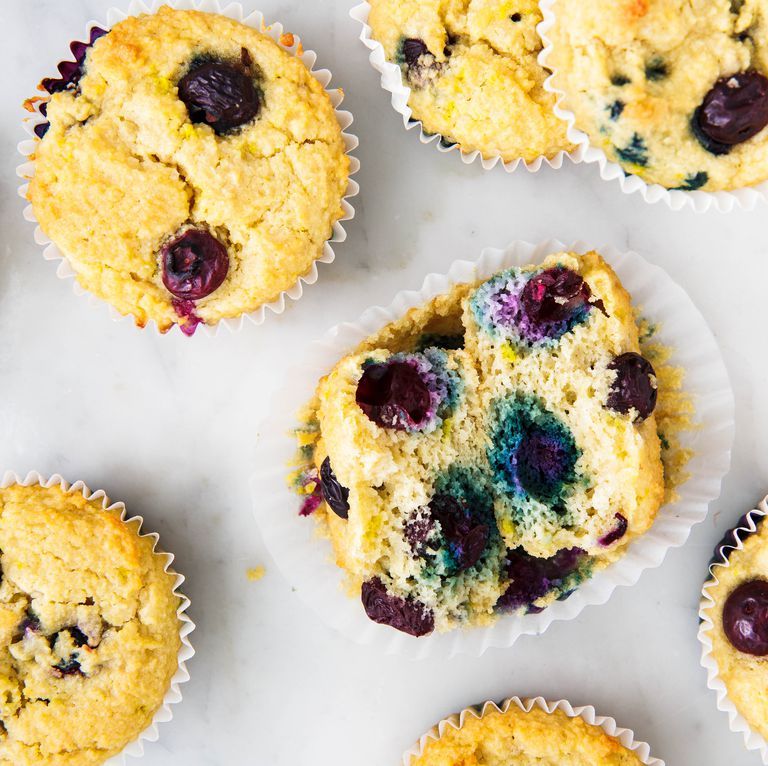 Delish
Muffins are another great grab-and-go breakfast treat. You can make them a little bit healthier with this keto recipe. Without the carbs or sugar but plenty of blueberries, this will be a tasty way to start your day.
8. Don't Like Cabbage? Try Cauliflower!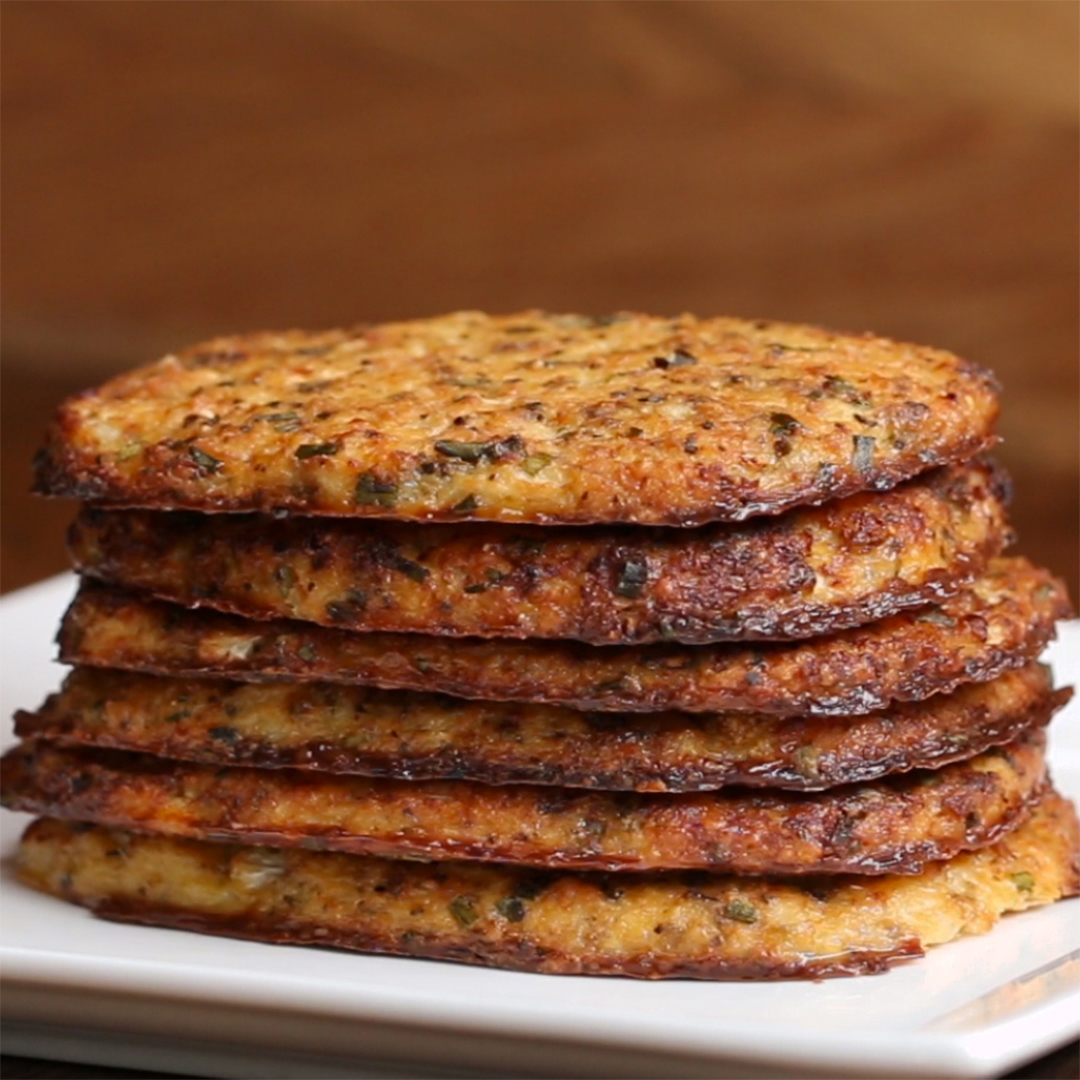 Diet Doctor
We already discussed yummy cabbage hash browns but not everyone is a fan of cabbage. With this recipe, you can trade out that cabbage for cauliflower. This is sure to bring a little variety to your plate.
9. You Can Even Have Pancakes!

thebigmansworld.com
In most keto situations, pancakes are a no-go because of their high carb count. These pancakes break the mold and offer you a low-carb option. Even better, they're just as light and fluffy as the real thing!
10. Breakfast Wraps Sans Tortillas

bulletproof.com
Breakfast wraps are great but the tortilla they come on really adds to your carb count. This recipe will help you do something you may not have thought of before – making a tortilla out of an egg.
11. Tasty Steak and Eggs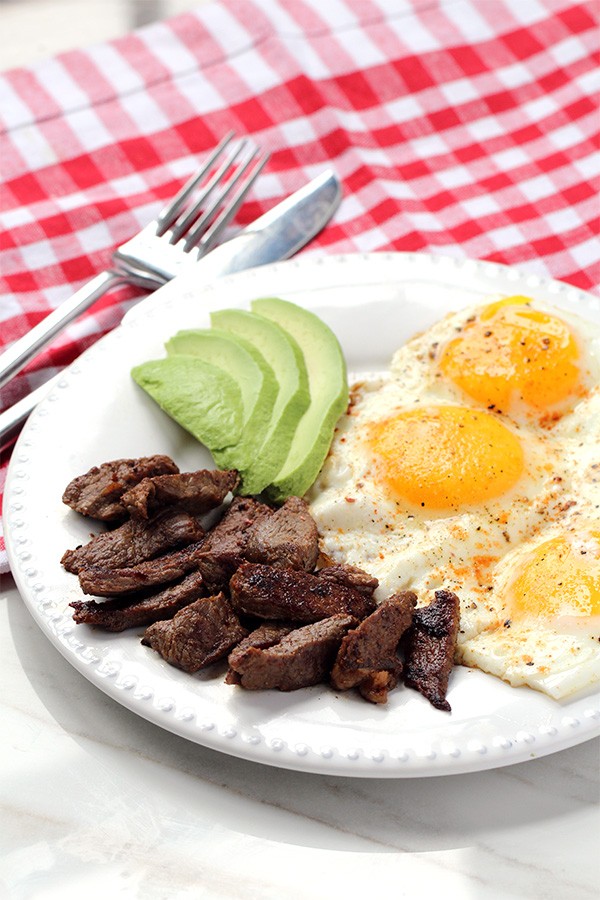 Tasteaholics
There aren't many breakfast meals as filling as a plate of steak and eggs. This dish is full of protein and you'll feel full after eating it. It's also a night change of pace to mix up dinner and breakfast.
12. Get Fancy with Breakfast Crepes

avocadopesto.com
If you aren't looking for big, fluffy pancakes, you can always try crepes in the morning. These crepes give you a low-carb option with an egg wraps. Meat, avocado, and mayo top off this savory treat.
13. Chocolate Shake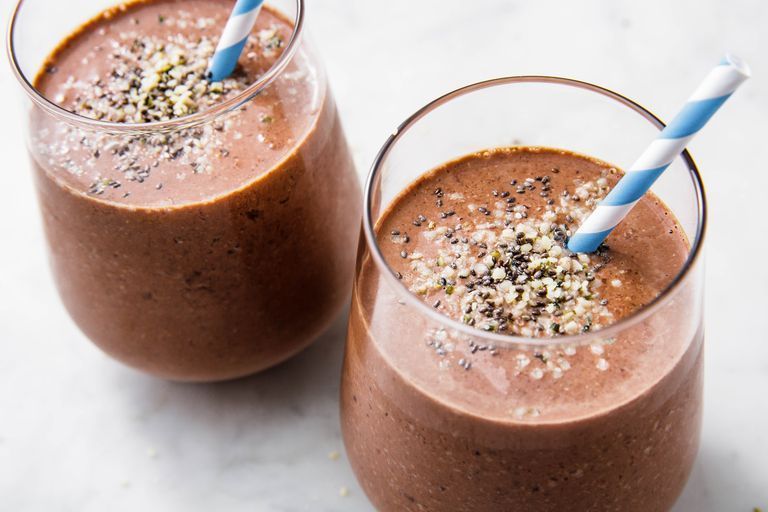 delish.com
Who says that breakfast can't be sweet? This chocolate keto shake is full of protein and the sweetness doesn't come from sugar. With the help of chia, hemp, almond milk, and cocoa powder, you'll have something that's not only keto but vegan as well!
14. Dutch Baby – Keto Style

Cast Iron Keto
A dutch baby is a great way to impress guests without putting in too much effort. It's essentially a large pancake that's made in a cast iron skillet. It takes less than 10 ingredients too, so it's easy to whip up.
15. Serve Up a Little Western Flair

Diet Doctor
Omelets are a great choice when you want a healthy, full breakfast. With this recipe, you can make a western omelet that fits perfectly into a keto diet. The ham, onions, and peppers elevate this omelet to the next level.
16. Step Up Your Game with These Soft Boiled Eggs

copperandverdigris.com
Boiled eggs don't get the attention they deserve during breakfast. There's a misconception that they're dull but you can spice these soft boiled eggs up with a little butter and thyme.
17. Peppers and Egg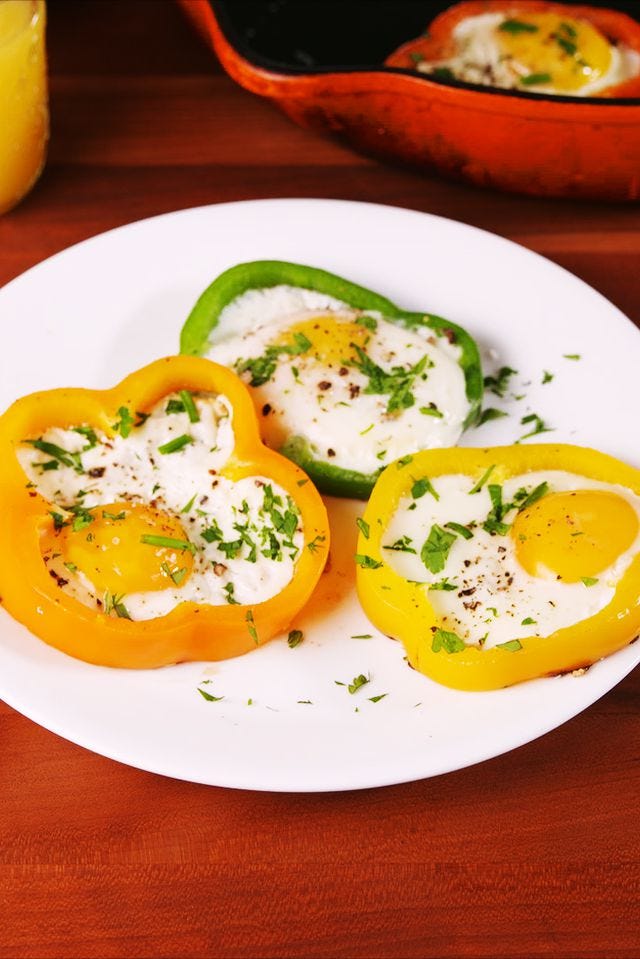 delish.com
Fried eggs are pretty nutritious on their own but that doesn't mean that you can't add some veggies! You can use this recipe to learn how to fry your eggs up in a bell pepper.
18. Even More Peppers and Eggs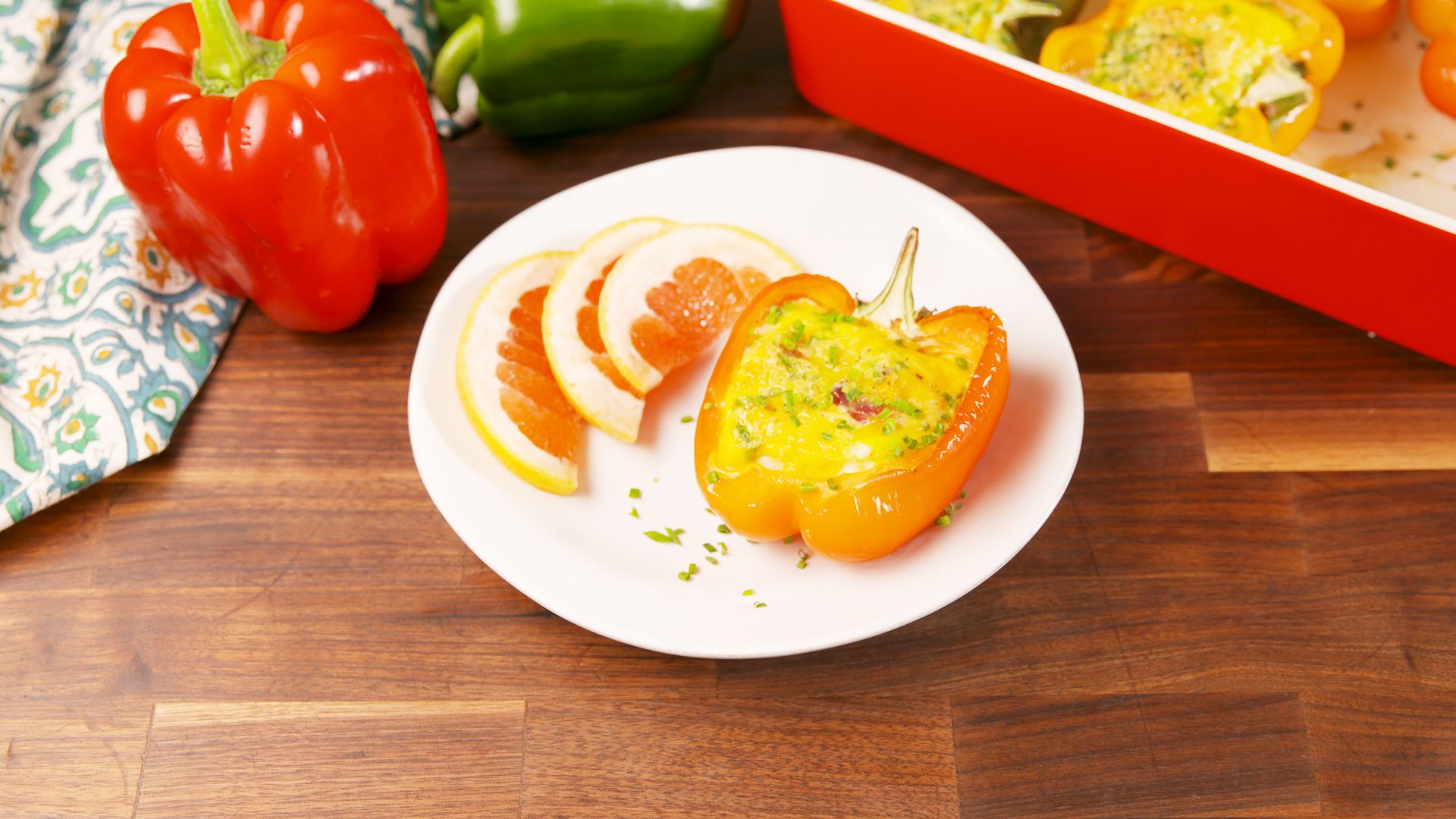 Delish
If a slice of bell pepper isn't enough for you, try making an omelet in half of a bell pepper. This recipe will give you the steps you need to make a great breakfast-themed stuffed pepper to kick your day off.
19. Cheese and Broccoli Breakfast Casserole

kalynskitchen.com
Broccoli and cheese are a match made in heaven. You can bring this little slice of heaven to your breakfast with this casserole. You can even meal prep it on Sunday for a week-long supply.
20. A Keto Twist On Cinnamon Toast Crunch

Gnom-Gnom
Cinnamon Toast Crunch is probably one of the most popular breakfast cereals but it isn't exactly healthy. It definitely isn't keto straight out of the box. That's why you should use this recipe to get your cinnamon fix without all the carbs.
21. Scones with Your Tea

healthfulpursuit.com
Almost anyone can tell you that nothing goes better with your morning tea or coffee than a good scone. These scones stay keto without sacrificing the flavor or texture that you already love. They're even oil-free too.
22. Easy Overnight Breakfast Bowl

Gnom-Gnom
On a busy morning, you might not have time to cook. That's why overnight bowls are a great idea. This one will give you great flavors like coconut, nuts, fruits, and chia seeds.
23. Keto Coffee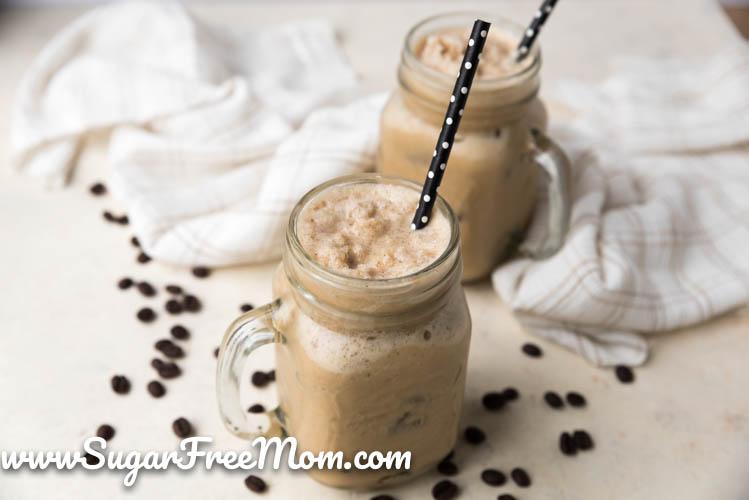 sugarfreemom.com
No breakfast is complete without a little caffeine to kick off the day. You can depend on this keto iced coffee to kick off your morning right or even just cool you down on a hot day.
24. Go Green with a Spinach Smoothie

Green Healthy Cooking
This green smoothie will help you kick off the day and get plenty of your fruits and veggies right off the bat. It has avocado and spinach with a little bit of mango for sweetness. One can save smoothie with a mini-size fridge.
25. Ham and Egg Muffins

foodfaithfitness.com
If you're looking for a savory muffin in the morning, these ham and egg muffins are packed with protein. They're also easy to make and gluten-free, so they fit into a few different diets.
26. Iced Coffee with a Protein Punch

Bullet Proof
The last recipe for keto iced coffee is great but if you're looking to sneak in some extra protein, you'll want to give this recipe a shot. This smoothie-like coffee will give you the boost you need.
27. Add Some Spice with These Jalapeno Poppers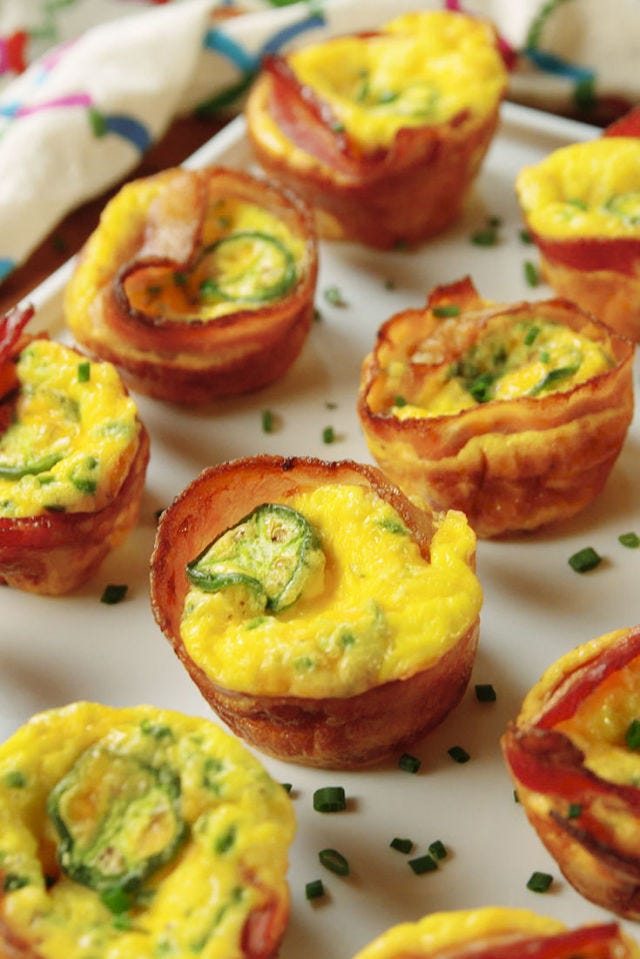 delish.com
We've already expressed our love for egg cups here but if you like some spice in your food, jalapenos might be the ingredient for you. These will wake you right up!
28. Shake Up Your Eggs with a Sausage Frittata

KetoGasm
You can shake up your standard scrambled egg with this frittata that only comes with a single carb. Plus, the sausage and mushrooms give you a protein boost as well.
29. Coconut Macadamia Bars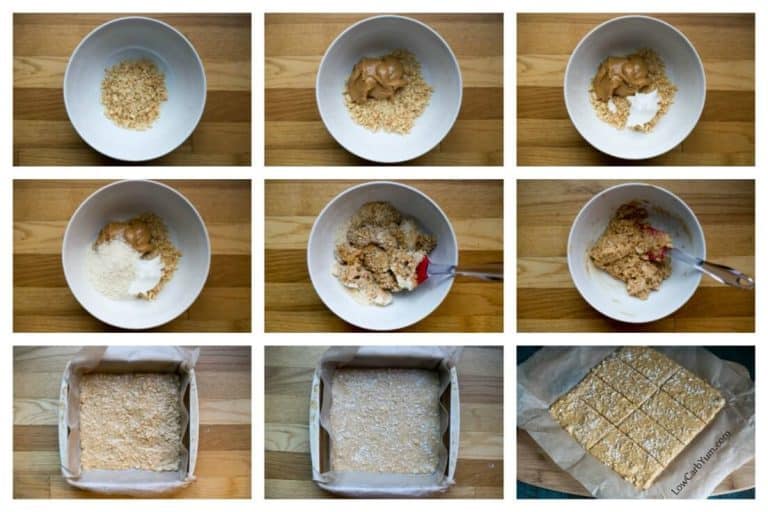 lowcarbyum.com
A breakfast bar is the perfect snack when you're rushing out the door. These coconut macadamia bars are tasty and easy to make and hang onto until you're ready to grab them in the morning.
30. Mock "Potatoes"

Cast Iron Keto
We've already looked at a few potato alternatives but this recipe focuses on recreating home fries. With this recipe, you can use turnips to make the perfect "potato" breakfast for you.
They say breakfast is the most important part of the day and these recipes are a great start. What do you think of these keto recipe ideas? Make sure to let us know what you think and share it with your friends!