Roofing is a considerable investment. Whether you're looking to fix your roof or replace it, the process can be stressful and overwhelming. You want to ensure that you're hiring the best roofer for the job, but how do you go about finding one?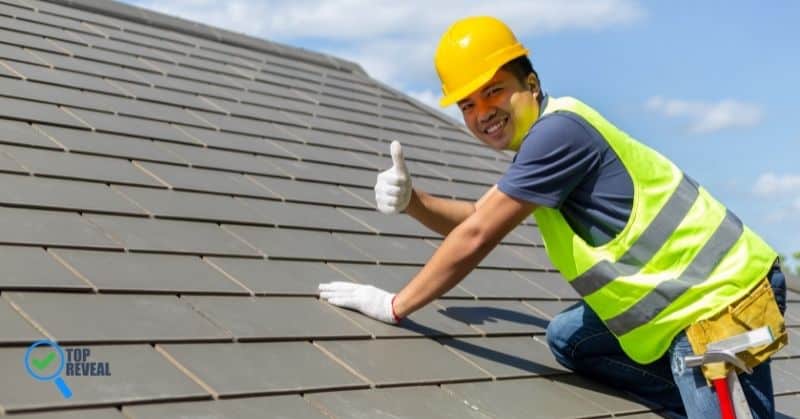 Here are tips to help you find and hire the right roofer for your home:
1. Ask Around
Word of mouth is always an ideal way to find good service providers. Therefore, you should start looking for a good roofer by asking your family and friends. Chances are, one of them has had a positive experience with a reputable roofing company in the past and will be more than happy to refer you.
The good thing about getting referrals is that you can trust the recommendations since they come from people you know and trust. Additionally, it's an excellent way to get first-hand information about the roofer, such as the quality of their work and customer service. Besides, you might get a nice deal if you get referred by someone.
2. Check Reviews Online
Another great way to find a good roofer is by checking online review sites like Yelp or Google My Business. These platforms allow different people to share their experiences with businesses, which can be helpful when trying to decide whether to hire a particular company or not.
Also, you can check reviews on the roofer's website. As explained by Reuben, a quality roofer at equityroofs.com, a roofer with a good website will have pictures of their work, customer reviews, and more. Checking the roofer's website is a great way to get an idea of the company's quality and professionalism.
3. Consider their Experience
You can't compare a new guy in the industry with a contractor that's been roofing for 20 years. When interviewing a potential contractor, ask about their experience and how long they've been in the business.
With the many years in the industry, a contractor will have gone through different roofing materials and encountered various problems. They'll also know the latest trends in roofing, which could give you an idea of how long your new roof will last.
4. Consider your Budget
What's your budget for the project? You need to know how much money you are about to invest in the project so that way when bids come in, they're all around the same price.
Paying more than what's necessary is not ideal and can get less for your investment. If there's too big of a difference between quotes coming back, it could be due to an inexperienced contractor or one who charges their customers too high. So figure out exactly how much you want to put into this job before anything else happens with hiring someone!
You can request quotes from multiple contractors so that you can compare prices and get the best deal possible.
5. Ask about Warranties and Insurance Policies
It's also important to ask about warranties and insurance policies. Warranties are not always advertised, so it's best to ask the roofer if they offer them or what type of warranty is available with their services. Most reputable companies that have been in business for a while will offer some form of limited warranty on labor costs, materials used, workmanship, etc., but many smaller outfits won't provide any coverage at all.
This is an excellent opportunity to ask about insurance coverage as well. Some roofers won't carry any, while others may have errors and omissions (E&O) or general liability policies that cover them in case of issues with their artistry. You should inquire about this if the company doesn't mention it on its own accord. If they're not willing to give this information up front, there's probably an underlying issue worth looking into further.
6. Go for Licensed Roofers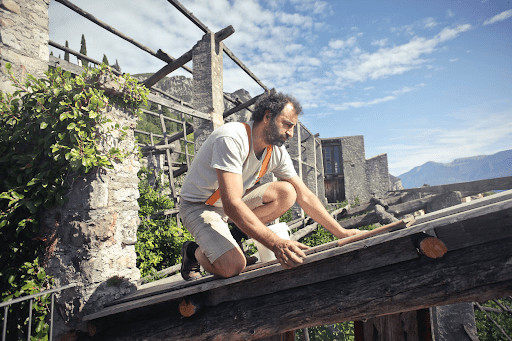 Some people decide to hire roofing companies that offer low rates, but there are times when you must consider hiring a licensed and bonded company. If the company does not meet this requirement, you should look elsewhere as they could be operating without insurance or licensing which would put your property at risk. Also, if you hire an unlicensed company and something goes wrong with the roofing project, such as accidents or injuries caused by faulty equipment, there would not be anything to hold them liable.
7. Location
Another thing you should have at the back of your head when hiring a roofer is their location. You want to make sure that the company has an office nearby. This way, if there are any problems with the roofing job, you can quickly go in and talk to someone about it. You don't want to be dealing with a company based out of state, and you have to wait weeks for them to get back to you.
Hiring a roofer can be a daunting task. But by following these simple hacks, you'll be able to find the perfect one for your home. Good luck!