If you own a solar business, you must know that this industry has been growing increasingly over the past years. Many people are looking into more sustainable and energy-efficient solutions in their homes and businesses. This is what makes solar panels a popular concept for many homeowners. If you plan to expand your business, there are a few technological advancements that you need to implement to achieve this growth. Here's how to make your solar business grow and stand out in the market.
CRM for Customer's Service
Many solar companies are using online platforms whether on social media or their official website to communicate with potential customers. Consider opening a channel of communication where you can get in touch directly with your clients, who are mainly homeowners who are interested in installing solar panels.
You can facilitate the interaction between customers and contractors, who can connect with customers and create a specific solar panel system for their homes. As a solar business owner, you need to install CRM software so that you can follow these interactions and have easy access to clients' information and home specifications. You can also have a cloud-based platform so that you can alter your product to fit the customers' needs. A CRM software will allow you to track your customers' history of previously bought products or services so you can learn about the things they are interested in. This way, you will know which types of products and services to offer, which can be implemented in your marketing strategy with other potential clients.
Business Automation for Home Qualifications
There are a few home specifications that are required to install solar panels. Not every house is qualified for this setup. You would save a lot of time and effort if you implement a software program that determines whether a house is qualified for a solar panel system. Automating your business process as recommended by the experts at Siliken can help to increase its efficiency and profitability. The software also allows you to calculate an exact estimate of each house's energy consumption. You will be able to assess the house's location and exposure to sunlight from the comfort of your home or office. You don't need to visit the location itself, which means less commute time and expenses on your business.
Big Data Analytics
Investing in big data analytics will give you access to what piques your customers' interest. You can learn about your customers' trends using big data analytics to track consumers' patterns, which are analyzed and used to collect important data. This program helps you to create a better experience for potential customers to attract them to your solar brand. It can also tell you which areas need improvement. This is the perfect way to collect relevant customers' data that you can use as a base for your marketing plan.
Managing Finances
Your business can definitely benefit from a financial management system that handles all the accounting and financial tasks. You will be able to have records of your revenue, expenses, and budget per quarter. This gives you crucial information that will tell you whether your business is succeeding or not. It's better to personally handle your finances through financial software so that you can find out information regarding your product sales, billing, and different expenses. Having all the accounts right in front of you will help you manage your costs and adjust your core strategies to increase your profit.
CPQ System
CPQ is short for configure, price, and quote, which helps you to create quotes for future clients in no time. When a customer requests a quote, the CPQ system creates the document in a few minutes and then sends it to the customer by email. This saves you a lot of time and effort that you need to run other more important tasks in your business.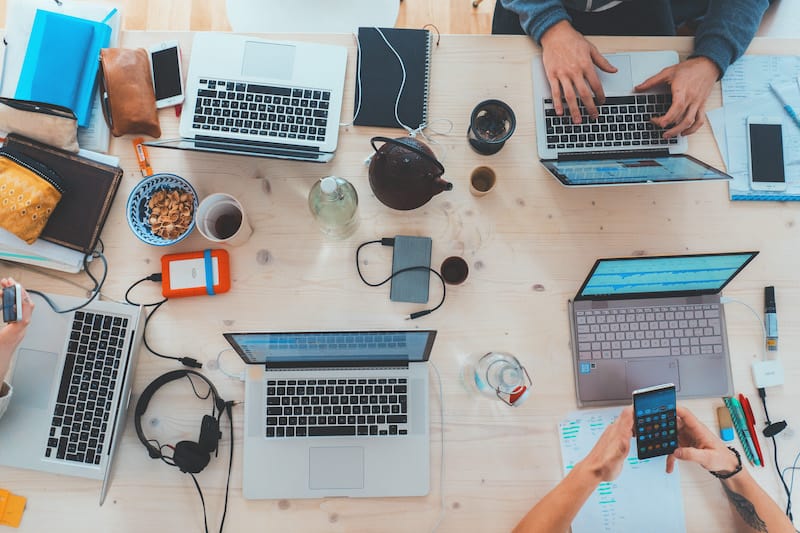 The software also helps in weighing in your business expenses and factoring in your expected revenue and comes up with the final price to give to customers in the quote. This way, you can understand the costs to set up solar panels with different configurations depending on the house's specifications. You can provide potential clients with a range of options, which gives the flexibility that not all solar businesses provide. The CPQ system allows you to provide accurate pricing information and other details to your customers so that they can decide whether they will make a purchase and which configuration to go for. Implementing this software can give you that edge you need to grow your business. 
You can also purchase one software to automate most of your business processes. While it may cost you a lot of money, it will save you a lot of time and effort in the long run and ensure efficiency in communicating with customers and assessing their homes to install a solar panel system. Upgrading your business system will ensure that you stand out from your competition. If you need help with your technology, BCA IT in Miami is a managed IT support service provider that can be of assistance.