Your front porch, no matter what the size, is more than just a place for family and friends to wipe their feet; it's a place to sit and enjoy fresh air, a place for kids to play, and most importantly, a place that sets the tone for the rest of your house. Like the Nike swoosh symbol or Geoffrey from Toys 'R' Us, your front porch is what defines your home and gives it personality, welcoming everyone who comes to your door.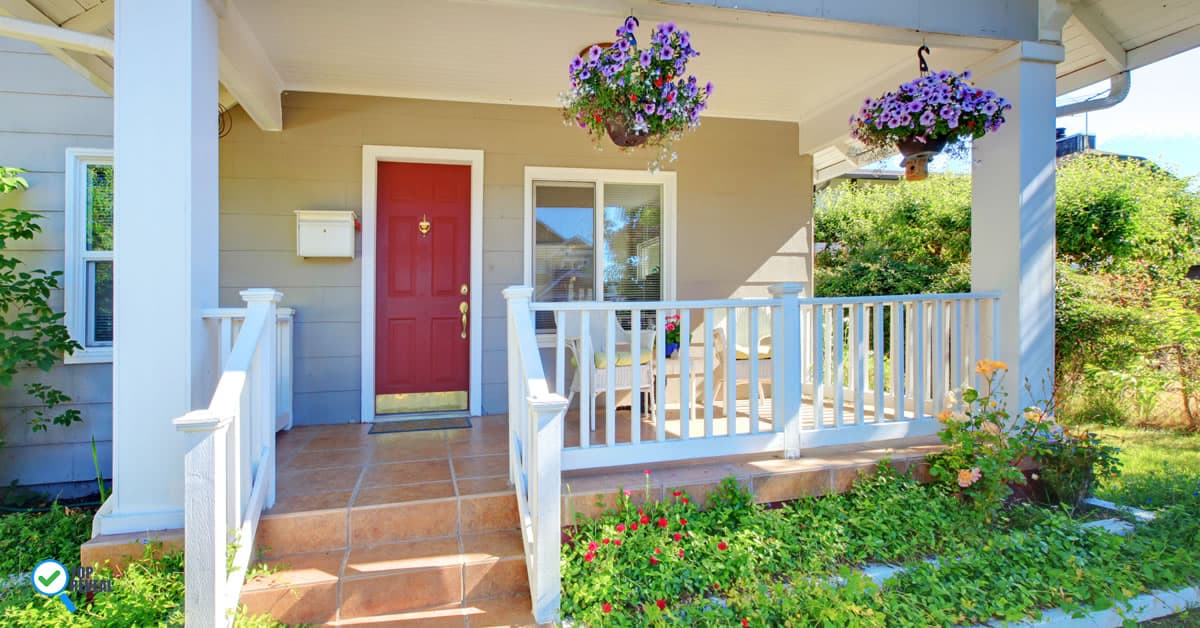 If you're looking to lighten and brighten this season let us help you Swing Into Spring With Our Inviting Spring DIY Porch Ideas.
Inviting Spring DIY Porch Ideas
Plant Power
Courtesy of: Thistlewood Farms
Welcome guests, and spring by placing plants and greenery around your front door. 2 simple plants on either side of the door will perfume the air and instantly brighten the space. These planters are easy to make yourself and you can experiment with colors and shapes.
Cozy Comfort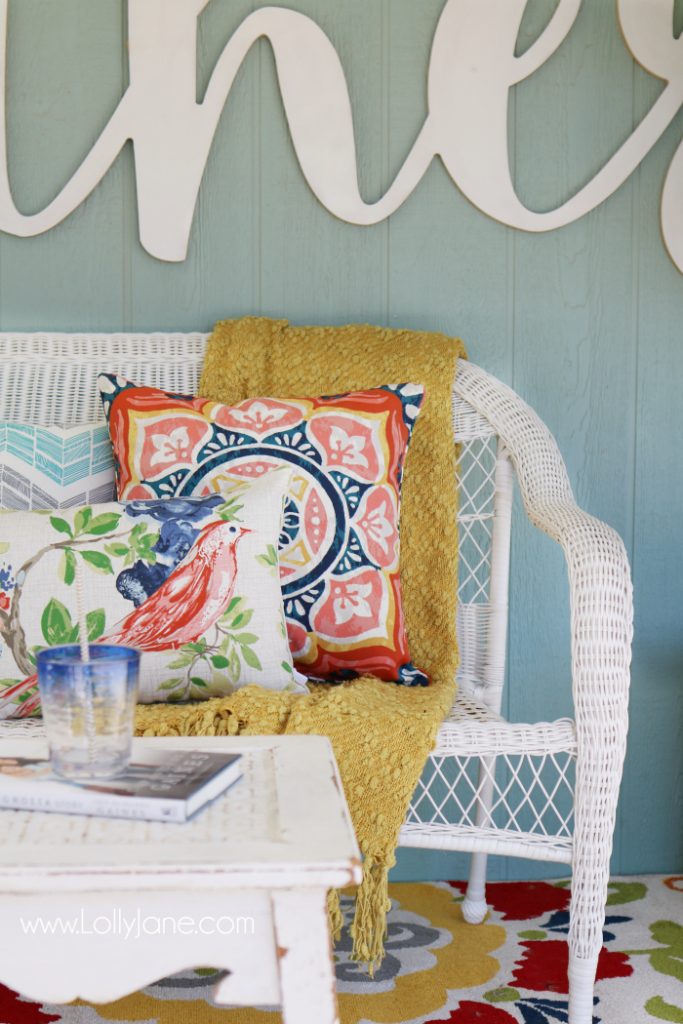 Courtesy of: LollyJane
Create a space that makes others want to sit and stay a while by adding comfy pillows and a soft plush throw to outdoor seating. And be sure to pick colors and patterns that scream spring, from pastels to flowers and birds.
Picture It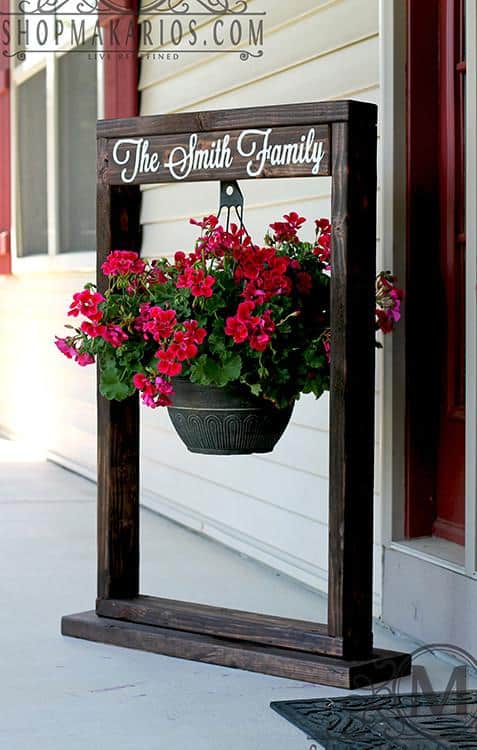 Who said picture frames are just for photos? Welcome guests and maybe even some birds and bees by creating this wooden frame. You can personalize the message and hang the plant of your choice, making visitors feel warm and cheery when they come over. The best part is it's budget-friendly, as all you need is some wood and paint.
Potted Perfection
Courtesy of Time With Thea
Make it easier for everyone to find your place with potted planters that have the house number painted on them. Use contrasting colors for a striking look and fil then with your favorite spring blossom. You can use pots of almost any material to make them and change them with the seasons.
Got Milk?

Fussy Monkey Biz
If you want to give your porch a quaint, rustic feel then this milk can table is the perfect way to do it. You can find a can like this at antique stores and choose any material for the top; once you get it home all you have to do is paint it in a color that matches your door or that screams spring and put it all together.
Egg Hunt Anyone?
Spring and Easter go hand-in-hand, so why not put them together with this clever tree? All you need is a potter, some styrofoam, and floral foam. Oh, and eggs…but not real ones! If you have kids you can have them paint plastic or blown eggs, and use a spring-inspired bow to bring it all together.
Rain, Rain, Don't Go Away
Courtesy of Cottage in the Oaks
They say April showers bring May flowers and this ingenious door hanger is a fun play on that. Using fake flowers and rain boots in a grass green or Daffodil yellow lets everyone know you welcome spring- and them! You can use fresh flowers too, but you'll have to change them often as they don't last long.
Swing Away
Courtesy of Tidbits
There is no better way to enjoy the fresh air and spend time with loved ones than with a porch swing. And by building one yourself you can make it as big or as small as you need it. You can use wood and either leave it natural or paint it a clean white for a crisp look that stands out.
Just Hanging Around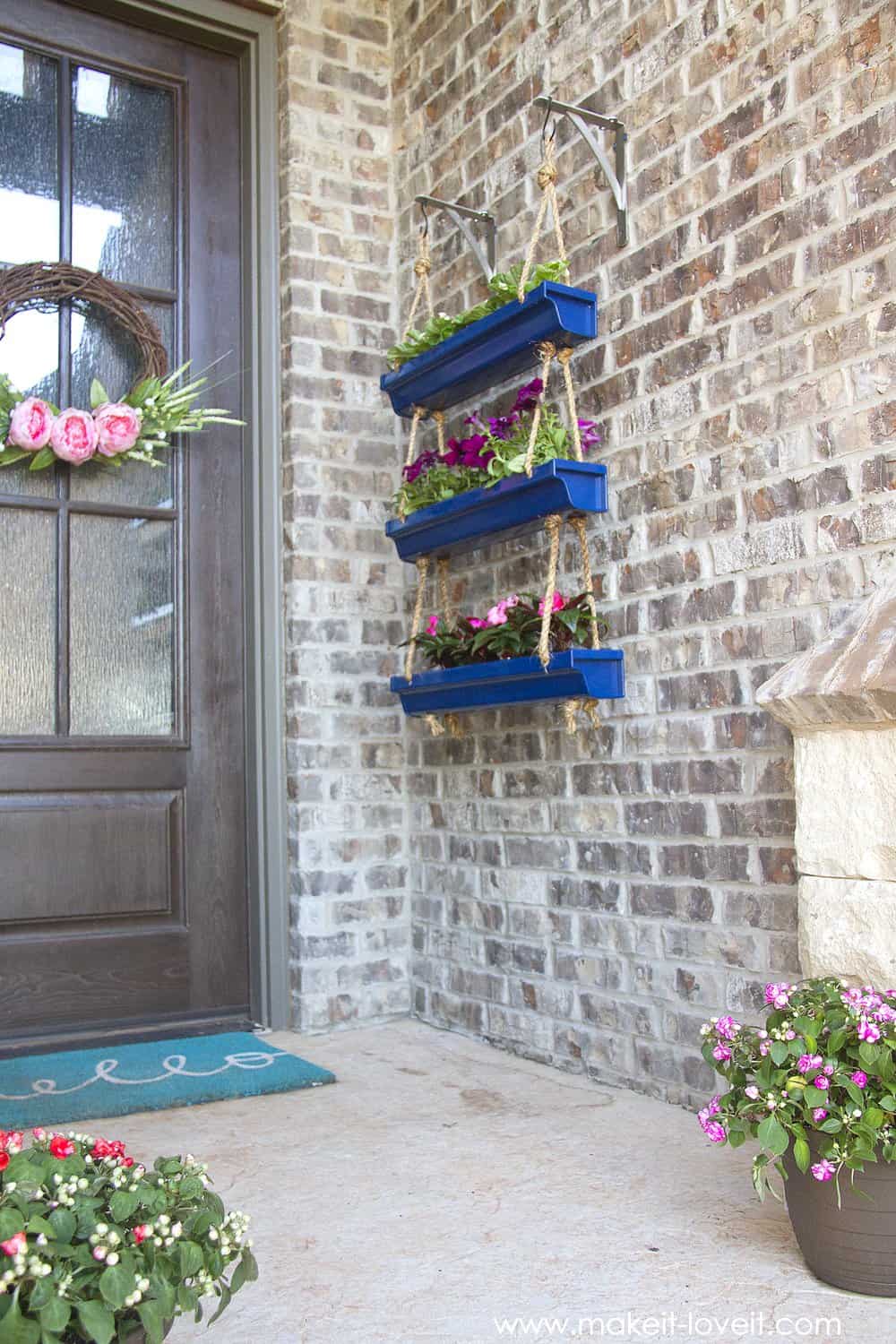 Courtesy of Makeit Loveit
If you're strapped for space hanging decorations are a good way to bring life to your porch. Using a couple of bolts, twine and tray planters in any size you choose, you can create fun, bright hanging plants. You can either hang these against a wall or let them swing from your porch ceiling to freshen up the space.
Grow Some Grass
Courtesy of A Beautiful Mess
Even if you live in the city you can still "grow" some grass with this fun shadow box. Using wood, glue, and some fake grass you can artfully display your house number and give brick and stone a more inviting feel.
Look Up
From Embracing Creativity
Want to use some plants on your front porch but want it to do it a bit unconventionally? If so a hanging plant chandelier fits the bill. It's sure to catch visitors eyes and guaranteed to put a smile on their face- and yours. You can choose a chandelier as simple or elaborate as you like, then switch out the lights for pots and plants. And of course, paint in a vibrat robin's egg blue or carnation pink for a pop of color.
Spell it Out
Courtesy of Crafted Sparrow
Sometimes the obvious isn't so obvious; of course' you want others to feel welcome, but make sure they get the message by using a rustic Welcome sign. You can make your own chalkboard and either hang it or prop it up so guests know you want them there. And if you really want them to stick around and have the space place the sign over a seating area, inviting them to kick back and relax with you.
Putting All Your Eggs in One Basket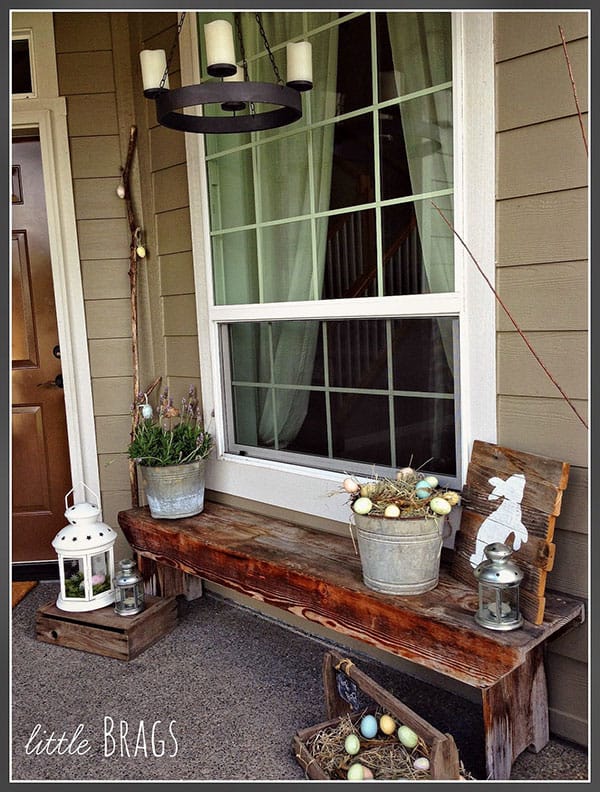 From Little Brags
With a tin bucket, wooden tray and some natural elements like twigs and leaves you can put together an inviting Easter-inspired porch display for your eggs. Spring is all about being outdoors and nature and this display makes the most of those elements. Again, you can play with sizes and shapes, for a custom look on a budget.
Hoppy Spring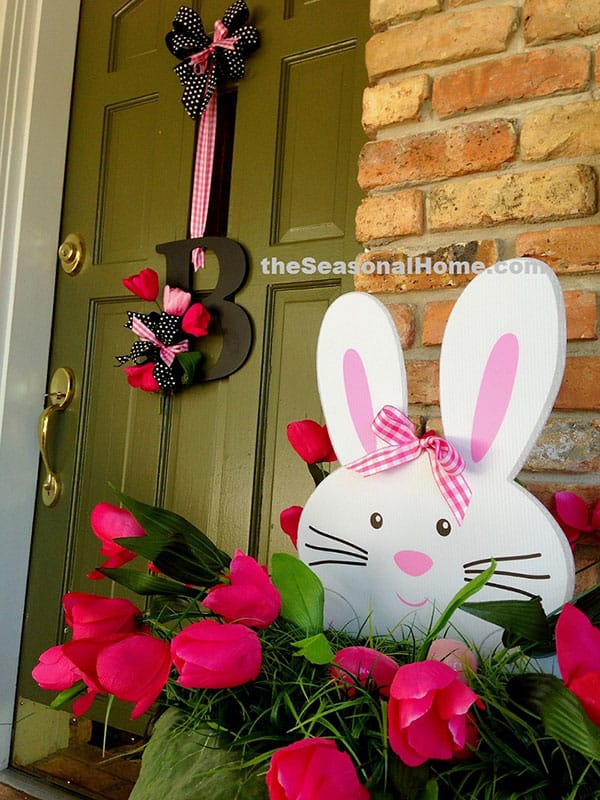 If you want to blend your artistic and fun sides these porch decorations will get the job done. You can cut out and paint bunnies of varying sizes using wood and also cut out your family's initial using wood as well. But the key to this look is the color palette, which says classy, whimsical and spring all at the same time.
Did you Swing Into Spring With Our Inviting Spring DIY Porch Ideas? If so let us know and share this with your family and friends so they can get inspired too!