Whether you go to saunas for therapeutic reasons, to relieve some stress. or just drop a few pounds, which in all of the cases is very much beneficial for your overall health. Saunas are a must-do whenever we visit a spa center and a perfect chance for us to get rid of the toxins in the most natural way. The type of the sauna depends on your personal preferences and mainly concerns different ways of heating and temperatures. Therefore, there are seven different types of saunas you can enjoy. Here you may find some of the basic info on each.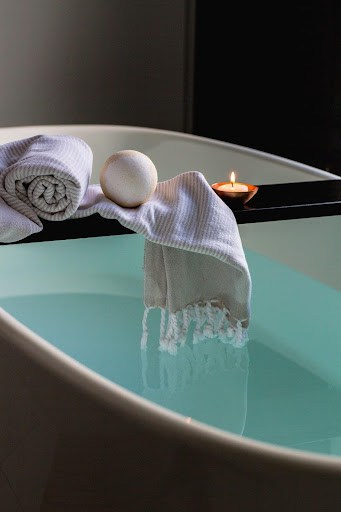 What are Different Types of Saunas?
1. Traditional Finnish Sauna
This type of sauna is specific due to very high temperature and little moisture in order to elevate the body temperature. The usual temperature in these saunas is over 177°F and 30% humidity. An interesting part about the Finnish sauna is that you can pour some water on hot rocks and increase the percentage of humidity if it suits the other people in the sauna. The traditional Finnish sauna contains a humidity percentage between 20-40%. This is the main difference between a traditional Finnish sauna and a steam room where humidity is near 100%.
2. Steam Sauna
Steam sauna is also known as the Turkish sauna or hammam. Steam in these saunas is produced by boiling water in the small pools so that the humidity is nearly 100% and temperature over 110°F. This type of sauna is usually clad in ceramic tiles because they keep the temperature very well and are more durable than any other material which will suffer due to increased humidity. This type of sauna is especially beneficial for people suffering from respiratory problems. To achieve a healthier respiratory system, Audacia has luxurious designs of steam sauna you can avail of.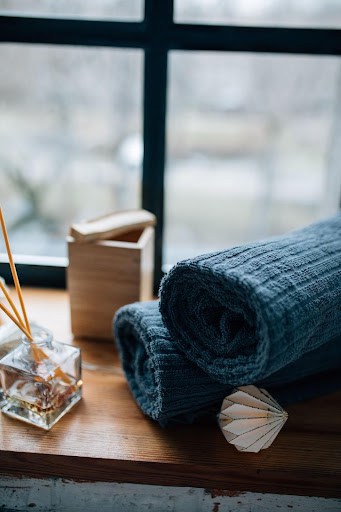 3. Cedar Sauna
Unlike any other type of sauna, the temperature in this sauna reaches 200°F and there is very dry air inside. There is 20% humidity and therefore the name is dry sauna. Dry Cedar saunas use only dry air and extremely high temperatures to elevate the body temperature. Additionally, cedar saunas are made of cedarwood and smell like cedarwood as well. Some people describe sessions in the dry cedar saunas like aromatherapy. The suggested period in the dry cedar sauna is between 10 and 15 minutes. If you want to build your own sauna, you can find cedar sauna materials at G&B Quality Cedar Products.
4. Infrared Saunas
Infrared saunas are the newest type of saunas. The temperature in these types of saunas is radiated by infrared panels. The most interesting part about infrared saunas is the temperature. The temperature in this type of sauna is 10 to 20 degrees lower than in Finnish and steam saunas. Most resorts banned these saunas due to discrepancies in temperature. These saunas work in a technically specific way. Some frequencies of light and sound cannot be perceived by the human body. You cannot actually see the source of energy in the infrared saunas because the wavelength is very close to the energy that our body emits.
5. Outdoor Saunas
These are the types of saunas that are the most attractive ones. They can offer you privacy and take your enjoyment to a completely new level. These are specific because of the source of heat. There is no chimney or a stove. The woods are heated under the stones. Once the stones are heated, the fire goes out. Then the door of the sauna is being opened so the smoke is being aired out, these outdoor saunas give you a completely different experience. These are made out of wood and the heat is kept within. The good thing is that you do not need to visit an expensive resort to get a full feeling.
6. Electric Saunas
Electric saunas are amazingly practical. They are very similar to the wood-burning saunas, except the stones and stove are heated by electricity. You can also pour water over stones to create additional steam. Electric saunas are great for urban areas and can be even installed in your own home so you can have your personal sauna available all the time. Given the fact that wood-burning saunas cannot be installed within your home, electric saunas are convenient to be installed indoors.
7. Shower-Sauna Combo
Just like the electric sauna, this one is a great solution for your home. If you want to avoid having bulky and spacy saunas in your home you can get one of these combos which are available in different sizes and with different functions. Viz. These saunas combine shower and steam or even dry air saunas. These cabins combine showers and saunas, where you can easily turn them from a steamy shower into a steamy sauna. They are super convenient for apartments and urban areas and give almost the same sauna experience as those in luxurious spa centers.
These sauna types usually depend on the taste and preferences of the people who use them. It is interesting that every one of these saunas can be a part of your very home and give you a spa center experience. However, getting one of those is an ambitious thing to do with the costs of their build or set up.