House-hunting can undoubtedly be an exciting time for you and your family. Not only is it fun to go and look at unique properties, but you know that you are starting the process of finding your dream home.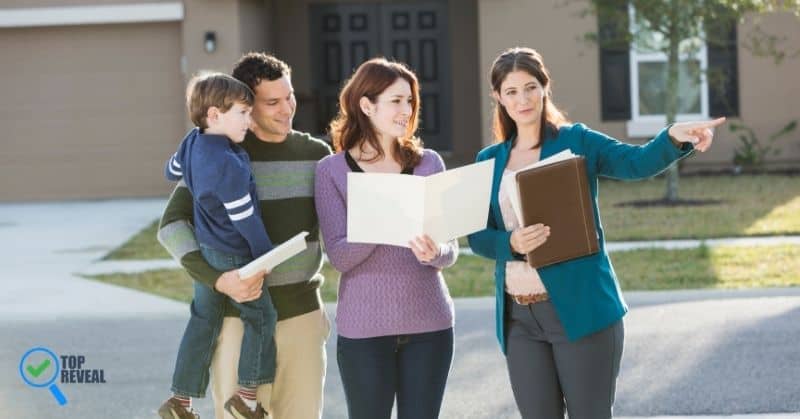 However, before you get too into it, it's important that you set yourself some rules. In order to find the right home and the best deal, you need to think things through carefully. You can't afford to let your emotions get the best of you.
Below we are going to take a look at ten things you should avoid doing when you are house-hunting.
Sound interesting? Then keep on reading.
Not getting pre-approval for a loan.
One of the biggest mistakes an individual can make when searching for a home is not-getting pre-approval for a loan. Before you even think of attending inspections, you have to know how much you can afford.
Once you've been approved, the entire process will be much less stressful as you can stick to a budget. You don't want to end up falling short and being disappointed as you've found somewhere that you love.
Not exploring all of your options.
Once you've gotten approval for a loan, you can then start looking at your options. However, don't limit yourself too much. There are so many properties and neighborhoods out there that it can be worth browsing around first.
You don't want to commit to something too early on without seeing the different types of homes that are available. You may have one thing in mind, but this can change when you start visiting places.
If you're thinking of investing in a luxury property, check out these Scottsdale AZ homes for sale to get started.
Taking on more than you can chew.
Buying a house to flip and renovate is a great way to save money, and it can be an exciting project. But, you don't want to buy something that requires an extensive amount of work.
Yes, having plans to do renovations is ok, but you don't want to end up struggling with both your time and finances. Some properties will take thousands to fix, and you don't want to spend months living in a construction zone.
Judging a book by its cover.
On the other hand, you also want to avoid judging a property by its initial appearance. The joy of buying a home is that you can choose to make changes, even if they are only small ones.
If you're ok with giving everything a fresh coat of paint or replacing the doors, try and see things from a different perspective. You may find a property with incredible potential for a reasonable price.
House-hunting alone.
House-hunting by yourself is never a good idea and for a good reason. Alongside making irrational decisions, you may not be able to see the practicality of a property.
Having somebody else there to reign you in and help you think clearly is essential. Not to mention that if you're buying a home, everybody that is living there should have input.
Not thinking about your future.
You might look at a house and think that's it's absolutely perfect for you. However, you're not buying a home for right now; you're buying something for your future.
When looking at options, you have to keep in mind where you hope to be in the coming years. For example, if you plan on having children or are thinking of changing jobs, this will impact the size and location of what you will purchase.
Being too picky.
Not all of us can afford to build and create a completely customized home. So, when you are searching for houses, you want to avoid being too picky.
As discussed above, you can always make small changes after you have found something you like. If you set expectations that are too unrealistic, you may never find what you are searching for.
Not getting an inspection.
Before you make your 100% final decision on a property, getting an inspection is something that is absolutely essential. Even if you are confident that you checked everything during your visits, you will never know if there is damage in the structure that could be dangerous.
An inspector will ensure that the home is safe and rule out any nasty pests that may be living inside the walls. If you don't do this, you can end up with some pricy repair bills after moving in.
Not communicating clearly.
Another tip to remember when house-hunting is that it's crucial to communicate clearly with your agent. If you don't tell them precisely what you are after, they won't be able to help you find the most suitable properties.
They are there to help for a reason, so talk with them about your budget, requirements, and any queries you may be having. There is no reason why you have to go through the whole process alone.
Making a quick decision.
Finally, the most critical thing you want to avoid when searching for a home is making a quick decision. Purchasing a property is a huge commitment and not something that can be done in just a couple of weeks.
Alongside getting pre-approval and searching for appropriate properties, many other steps need to be taken before you can move in. Trust us when we say your patience will be worth it, even if waiting seems unbearable at times.
Final words.
As you can see, there are a lot of things that you have to be careful of during the home buying process. However, it would be best if you didn't let the above scare you. Yes, there is a lot to consider, but you can get through everything as smoothly as possible by knowing what to watch out for.
While there will always be bumps in the road, it really will be better to be prepared, especially when it comes to making a decision as big as this.
Good luck!