Mark your calendars, set your reminders, and get ready!
Amazon Prime Days 2020 are coming. We have the skinny on some of the best deals you won't want to miss. Last year, I explained all the ins and outs of what exactly Amazon Prime Day means and how it works, so scroll down if you would like more information on that. For those of you who know what is going on already, no time to waste. All the best deals are previewed here. Some of these items you might not have even known existed or that you needed them, but I will go through each and you will be prepared so you miss nothing. Since there are different types of deals going on and all are time sensitive, it is important to be ready.
Most importantly, this year Amazon Prime Day is 48 hours of pure shopping bliss beginning at 3am EST on Oct13th and runs through the 14th. If you truly love your family and friends, share this page with them. They will be grateful for all the money you save them. Honestly. I am not joking. There are just that many deals to be had.
Early Offers
Let's do this chronologically so as to not miss a thing. Early offers are already going on now. In the past, these deals did not improve if you tried to wait them out, so don't hesitate. If you are like me, you look and then think you will get back to it later. Only problem is that I would get busy and forget to come back. My advice is that if you see a deal you like, jump on it!
Here are FREE events for the gamers in your life through Prime Twitch:
Oct 13th at 9:00 Prime members can watch a special concert hosted by Jane Lynch and Taylor Swift performing live with SZA, Becky G and Dua Lipa.
For the gamers in your life, there will live gaming events via Twitch. Oct 14 is the Twitch Prime Crown Cup in Las Vegas featuring Apex legends beginning at 2pm PT as well as celebrities will vying for the Twitch Prime Crown Cup in London beginning at 10 am PT in various EA Sports. Additionally, the practice rounds can be viewed on July 11th.
And the sales…some of the best sales year after year have been the following items:

If you have been wanting to get a robotic vacuum but it just seemed to frivolous, now is the time to get a great deal. You can't even feel guilty at Prime day prices. Annnd it works with Alexa, so just imagine sitting on the couch and saying, "Alexa, ask DEEBOT to start cleaning." It's a nice picture.
Of course, you will need an Alexa-enabled device if you want that convenience and so many more. There are many options to make that happen. I will indicate a couple here, but there are many more on the Echo page and the Smart Home pages.

The Echo Dot will provide Alexa abilities to many of your daily tasks to simplify your life. It's rather innocuous size shouldn't suggest any lack, as it is quite able to control your Alexa-enabled devices, control music, speakers and smart home devices.

Also Alexa-enabled, it can run your DEEBOT, music, smart home devices and all that Dot can do, but it also have the preferred size viewing screen to boot.
More on Echo and Alexa devices later.

Once again, the Kindle Paperwhite is one of the great deals year after year and it is expected to be so once again. It has the feel of reading a hard copy book, but the convenience of digital. It connects easily to either WiFi or cellular, and it is now waterproof.

Security is a must these days and ZOSI has great reviews and you get a lot of bang for your buck. You do need a hard drive to store video but I love that it is weatherproof and comes with night vision and multiple cameras for mounting.
Lightning Strikes are Quick
Like a lightning strike, you have to be quick to catch these deals. They run for a limited time period during Prime day. This is where hitting "watch this deal" in the listing for a product is helpful in the Amazon app. When you do so, you will be alerted when the lightning deals occur. They tend to sell out in anywhere from minutes to six hours, so be quick if you want these items.
Prime Day Launch Exclusives for Prime Members
You have to be a Prime member to get these deals. Since they are new product launches, it is also a good chance to get a gift for that special someone who is hard to buy for or already has everything. Usually launch prices are great, too, because it is their first chance to hook people on new great products.
Get the Most Out of Prime Day Tips
Be prepared – be sure to go through the lists of deals and know what you want or need
Hit "Watch this deal" up to a week ahead of Prime day and you will be notified so you don't miss a sale, a flash deal or forget
Shop birthdays, Christmas and holidays now (save money and never be late on a gift), Many of these deals rival Black Friday, so sometimes you can get multiple
Share your Prime account with family members so you already KNOW what they like and want – have them create wish lists. Take out the guesswork.
Set reminders so you don't have an "oops!" One year I missed the entire day by accident. That simple phone alert would have saved me hundreds. Alternatively (or in addition if you are prone to absentmindedly snoozing or turning off an alarm) you can use the Amazon app to personalize the notifications for this event. Let it work for you.
Spend $10 at Whole Foods Market in store or online between July 3rd and 16th, and you will get a $10 coupon for Amazon Prime Day. Soooo, if you are doing to spend money there anyway, it is like getting an extra $10 if you do it right!
Amazon Prime Day 2018, the shopping event of the year is almost here and while it is without a doubt the best day to shop thanks to prices that are lower than Black Friday it is also the most confusing day to shop. Between the early deals, lightning sales and other "special" offers they throw at you it can be impossible to follow and catch all the great discounts they have. Or to even know if the deal your getting is the best one. Which is where I come in.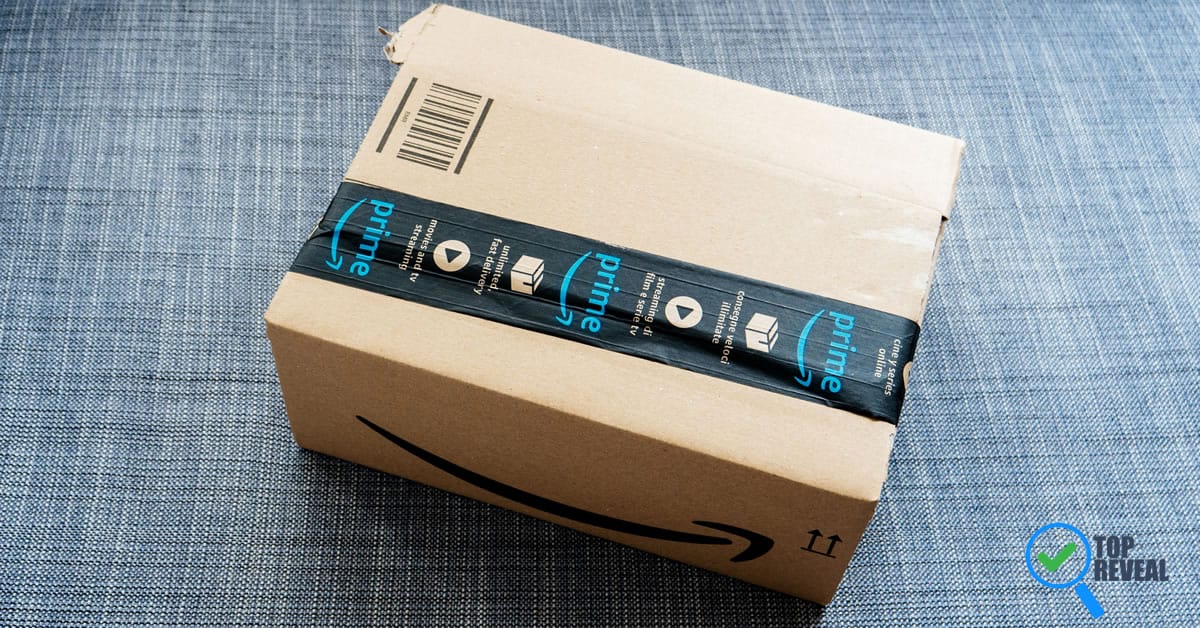 Having learned all the ins and outs of this event I'm going to walk you through it, highlighting the best deals and explaining when and how to get what you want at the lowest price with my Amazon Prime Day 2018 sale preview.
Amazon Prime Day: When Is It & What to Expect
This year Prime Day starts at 3 pm EST on Monday, July 16th and will run for 36 hours, 6 hours longer than the previous event.  Which means you get almost 2 full days of sales, from noon on Monday until midnight on Tuesday.
Durning that time just about everything you can think of will be on sale, with some being available for only a short amount of time and others lasting until they sell out. I'll break down how to navigate those flash sales and not miss out in my next section.
And, as is always the case with Amazon, they are already rolling our Prime Day deals ahead of the official event, which I'll also give you a rundown on in a few. As for what to expect, based on past sales and current info, there will be steep discounts on Amazon devices, Prime memberships, electronics, and trending items like air fryers.
Finally, this sale is open to Prime members only, so if you want to shop you need to sign up. Lucky for you Amazon is offering a deal for new subscribers. Sign up now and you get a month free of Prime; which means if you want to you can sign up, shop, and cancel before paying anything. Personally, I believe Prime membership more than pays for itself, but like I said, you can take advantage of Prime Day without fully committing.
[wpsm_button color="orange" size="medium" link="https://www.amazon.com/amazonprime?tag=tor250-20″ icon="none" class="" target="_blank" rel="nofollow"]Prime 1-month Free Membership[/wpsm_button]
Lightning Deals, Limited Time Offers
As I said earlier, Amazon loves to roll out lightning deals and limited time offers throughout Prime Day, which means if you sleep, or blink, you could miss out. For those new to Prime Day, lightning deals are like flash sales, where an item is discounted for a certain period of time or a set amount of an item is discounted and available until they sell out.
I know what you're thinking- how am I supposed to keep track of all this? Well, I'm glad to say there are 2 ways: either sign up for the Amazon app, which will alert you to every deal or sign up to be alerted when a particular lightning deal will start. All lightning deals are listed on the Today's Deals page up to 24 hours before they're set to start.
[wpsm_button color="orange" size="medium" link="https://www.amazon.com/primeday?tag=tor250-20″ icon="none" class="" target="_blank" rel="nofollow"]Amazon App[/wpsm_button]
Early Prime Day Deals
As of today, here are the early sales available leading up to the big day. For the most part, I don't expect these prices to drop lower during the sale so if you are interested in any of them I would suggest you buy them now.
Echo Show: $129.99, $100 less than the original price


[wpsm_button color="blue" size="big" link="https://www.amazon.com/dp/B01J24C0TI?tag=tor250-20″ icon="none" class="" target="_blank" rel="nofollow"]Echo Show[/wpsm_button]

Prime Video, DVDs and Blu-Ray: Get up to 50% off
[wpsm_button color="blue" size="big" link="https://www.primevideo.com/?tag=tor250-20″ class="" target="_blank" rel="nofollow"]Prime Video, Blu-ray & More[/wpsm_button]
Amazon Music Unlimited: Get 4 months for $0.99 if you're a new subscriber
[wpsm_button color="blue" size="big" link="https://www.amazon.com/gp/dmusic/promotions/AmazonMusicUnlimited?tag=tor250-20″ icon="none" class="" target="_blank" rel="nofollow"]Amazon Music Unlimited[/wpsm_button]
Kindle Unlimited: Get 3 months for $0.99 if you're a new subscriber
[wpsm_button color="red" size="big" link="https://www.amazon.com/kindle-dbs/promoLanding??tag=tor250-20″ icon="none" class="" target="_blank" rel="nofollow"]Kindle Unlimited[/wpsm_button]
Prime Day 2018 Deals: Early Reveal
Some Prime Day deals have already been revealed, so you can plan ahead. Here are the ones we know of as of now:
Kindle Paperwhite for $80!
This is the lowest price ever for this model, so if you plan to buy grab one as soon as their available.
Huawei phone deals
If you need a new phone Huawei has 2 they'll discount for Prime Day:  The Honor View 10 for just $399 ($100 off) and the Honor 7X for just $169 ($30 off).
A $10 credit for spending $10 at Whole Foods
You can get a $10 Amazon credit if you spend $10 or more at Whole Foods, which just happens to be owned by the now Amazon. To cash in shop at Whole Foods on Prime Day and scan the Prime Code in your Amazon or Whole Foods app at checkout.
Prime Membership for students for just $59!
Those enrolled in school can get a full year of Prime for just $59, so be sure to sign up and take advantage of this great deal. A perfect gift for college kids!
Prime Deals to Expect
Last, but not least, here are the deals you can expect to see that have not been announced yet. These items have been discounted on every Prime Day since the event started in 2015. The biggest discounts are usually seen on Amazon devices with TV's a close second. The prices I'm showing are based on last year and current rumors, so they may be even cheaper this time around!
Echo Plus: $109.99 ($40 off)
Fire 7 Tablet: $29.99 ( $20 off)
Fire 8 Tablet: $39.99 ($40 off)
Fire 10 Tablet: $89.99 ($60 off)
Fire 7 Kids Edition Tablet for $59.99 ($40 off)
Fire HD 8 Kids Edition Tablet for $79.99 ($50 off)
All-New Fire HD 10 Kids Edition Tablet for $179.99 ($20 off)
Fire TV Stick with Alexa Voice Remote: $19.99 ($20 off)
Fire TV with 4K Ultra HD for $39.99 ($30 off)
Amazon Cloud Cam Security Camera: $79.99 ($40 off)
Blink XT 1 Camera System for $75 ($55 off)
Well, there you have it, my Amazon Prime Day 2018 Sale preview. Be sure to check back in the coming days as I will be updating the sales and share this post with family and friends.