There are numerous advantages that adjustable beds may provide, but most people are unaware of how such a product can assist them. Here, we'll try to explain how they function and how certain parts of them can benefit you.
What Can It Do?
One of the biggest problems for people nowadays is having irregular sleeping hours. Some people do not think about how their bad habits can drastically impact their life. For those who do not have legitimate reasons to stay awake, like being on the computer all night, they need some other counsel. But for people who have pain in their back, or who are sick, adjustable beds can be very beneficial. You may ask how buying an adjustable bed helps you with these problems. The answer is very easy, and it is due to the ability of these products to adjust the bed for your head, back, and legs. If you alleviate some pressure from your back by adjusting the angle of the upper part of the body, you will have fewer problems with it. Also if you have problems with breathing, some say that it can help you in the way that it makes it easier for you to breathe, because your head is raised more than the rest of your body.
Benefits
One big advantage of these beds is that they are very beneficial for those who cannot walk and get themselves upright easily. If you tend for someone that is incapacitated, then it will be a lot easier to look after the person. For example, you can leave them to rest and when the time is for eating, you can just raise the upper part of the bed so the person does not have to eat lying down. Also, if the person is able to eat by themselves, then you can just leave food on a cart, or something else and the person can get themselves up by just using the remote control.
How Do They Work?
The sleeping surface comes first. This is where your mattress will be placed on the frame. The joints make up the rest of the frame. A number of joints allow it to move from the mattress and the various sleeping positions have a part in this.
Each of these joints rotates at a particular degree, assisting you in obtaining the desired position. If you need to keep your head upright a little bit because of heartburn or sleep apnea, you can simply raise the head portion of the mattress. Adjustable beds are great also for just watching TV.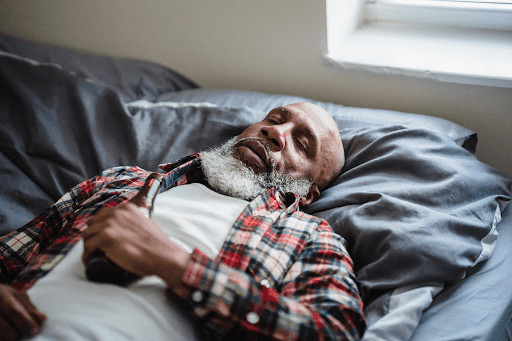 Remote control will be used to operate your adjustable bed. Some are wireless, while others are connected to the bed through a cord, much like hospital beds. The majority of modern adjustable bases will come with a wireless connection and a light to make it easier to see. Because the adjustable bed's joints are all motorized, you'll utilize the remote control to get into the perfect position. There will most likely be a variety of conventional settings to choose from on the remote.
Most basic adjustable bases feature two distinct regions that can be raised or lowered. The greatest adjustable beds will have a power base that allows you to lift your head and legs while maintaining a horizontal pelvic position. This function aids in the simultaneous support of your lower back and upper body. Adjustable frames are obtainable in various sizes, including the king size, California king, queen, full, twin xl, and more. If you wish to keep your side of the bed distinct from your partner, a split queen or king is an option.
Bed Bases
All over the world, a solid bed frame is a prevalent style of bed base. A solid bed frame will allow you to store items beneath the bed, but the connections between each side will be solid and fixed. It has a lot of storage space beneath your mattress, its base is more stable than a slatted base, and it ensures that your mattress is properly ventilated. An adjustable bed foundation, often known as an 'electronic bed base,' is a more advanced choice accessible these days. The remote control is frequently included, allowing you to alter the angles and position of your mattress. Having an adjustable base has several benefits:
Provides the ability to sleep in a variety of positions (e.g. for sleeping, reading, watching TV)
Ideal for older people or those in need of rehabilitation (helps reduce swelling, improve circulation)
Typically, they are quite powerful and durable.
Whether you're in pain or just want to unwind, an adjustable bed may make your home more comfortable. These beds come with a variety of characteristics that might help you get a better night's sleep while still being comfortable. Pay attention to your needs while deciding whether or not you want such a bed, and maybe it will be beneficial to you.