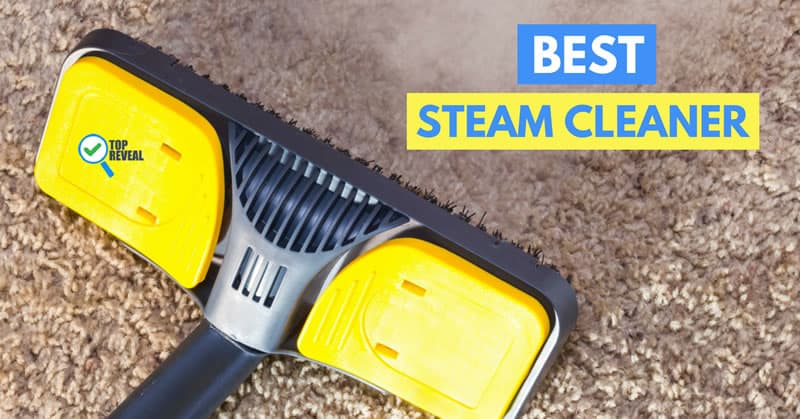 Mother always said to keep your room clean. With a steam cleaner, you can keep your whole house fresh with the proper amount of care. By harnessing the power of boiled water, you can get deep stains and deeper grime out of a lot of surfaces in your home.
Our Top Recommendation
Although all of our cleaners on this list are of the highest quality, the McCulloch MC1275 Heavy-Duty Steam Cleaner wins the crown for the best steam cleaner. At an affordable price, it has all of the features that you'll want and need out of your steam cleaner.
Top 5 Best Steam Cleaners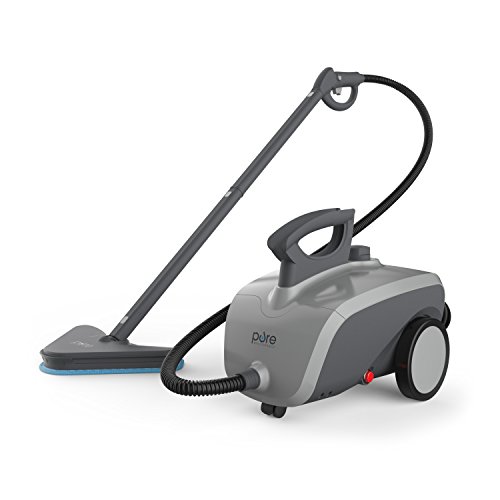 This PureClean XL steam-cleaner is one of the most interesting choices on our list for a variety of reasons like:
Large Capacity: The tank on this cleaner is 1.5-liter, larger than most other options. This means more cleaning and less refilling.
Stylish Design: This steamer has a sleek and stylish design that is eye-catching and speaks to the power of the appliance.
Adaptable and Extendable: With your purchase, you'll receive a lot of added accessories to clean places you wouldn't be able to reach without these extra attachments.

For the best in steam cleaners, look no further. This McCulloch cleaner is great for all-around cleaning and sanitizing and delivers plenty of great benefits.
1500W of Power: The heavy-duty power that this cleaner delivers is awesome for cleaning everything that you desire. You'll have a clean car, grill, or furniture with the use of this powerful motor.
Water Tank Capacity: The tank on this machine is 48 ounces, meaning you can use it for up to 45 minutes of continuous cleaning.
Versatile Use: As we alluded to earlier, this cleaner could be used in a variety of situations. You could use this steam cleaner both inside and outside to clean tons of surfaces.

Wagner 915 comes with a variety of benefits that you are sure to love for cleaning your home like:

Easy Sanitization: Through the power of steam, you can sanitize all sorts of surfaces throughout your home.
Two Cleaning Modes: This steamer has two modes, one for continuous and one with pauses to let you take a break.
Even Removes Wallpaper: Sure, you can clean your home with this product. But you can also use it for other things like removing ugly, old wallpaper!

This Homegear product is considered to have some of the best value that you can find in a steam cleaner because of benefits like:
Low Price: This cleaner makes it onto our list of the best steam cleaners because of its huge value. It is sold for under a hundred bucks and works just as well as any other cleaner you can find.
Easy to Setup and Use: This cleaner is simple in both putting it together and utilizing it. This makes it great for use by anyone in any situation.
1500W of Power: This cleaner delivers the same high power that others will at a lower price. This makes it valuable in and of itself.

Dupray's steam cleaner is another great option if you are looking for high functionality and great benefits. Some of the things that you'll love about this cleaner are:
No Chemical Clean: The power of water is all that it will take to disinfect and clean your home with this appliance.
Long Usage Period: This tool has been optimized for duration. You'll be able to use your cleaner for as long as 40 minutes.
Power of 1400W: This cleaner is heavy-duty and brings 1400w of clean to your home, more than enough on our list.
Buying Considerations
When choosing your steam cleaner, you can make your decision based on a few things like:

Portability: You should think about how easy you want to be able to move your cleaner around. You'll probably sacrifice some functionality for portability since you will be buying a smaller size.
Price: Of course, you do want to get the right steam cleaner for your wallet. There is no need to break the bank for a high end steam cleaner when most options work just fine.
Power: It is good to make sure that you are getting a steam cleaner with enough power to clean the surfaces that you are planning on cleaning.
Conclusion
With the right steam cleaner, you can bring your home to a new level of clean like never before. Trust us: there is dirt you can't even see in your home that the best steam cleaner would get out of it. We recommend the McCulloch model most highly but any option here on this list would sanitize your home well.