As an avid reader, I can tell you first-hand that Amazon's line of E-Readers are the best of the best. I can also tell you that figuring out which one to buy can be a bit of a hassle. You see, each of their readers is so well-crafted and has so much to offer, it makes choosing seem impossible.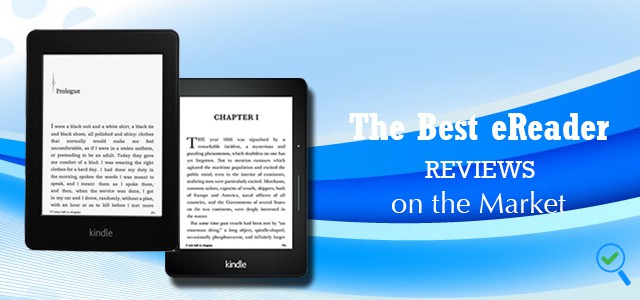 But it's not; once you understand what each has to offer and how they differ, it's easy to make a decision. And my guide to the best Amazon E-Reader will help you with all that and more.
Best eBook Reader of 2019
Amazon's Paperwhite is the perfect example of what an E-Reader should be. Affordable, versatile, and designed for avid readers, it brings words to life.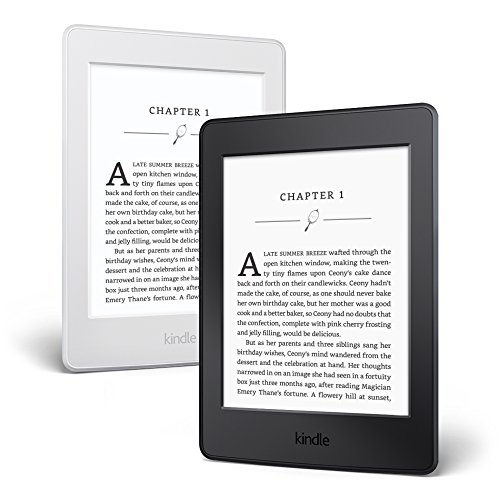 Glare-Free Screen/ Concise Lighting: The touchscreen is designed to read like paper, so there is no glare or reflection, even in direct sunlight. The custom backlighting ensures you can read at night without being blasted by light. So, you can read a novel on the beach or in bed next to your spouse without straining.
High-Resolution: With double the pixels of other E-Readers, you can see words and images with stunning clarity. There are no blurred lines or fuzzy print to obscure words or make them hard to read seamlessly.
Waterproof: You can read on the beach or by the pool, without worrying it's getting wet.
Extended Battery Life: Lasting up to 6 weeks on a single charge, the Paperwhite is ideal for bookworms or those with a nose for news.
Bookerly Font: Exclusive to the Paperwhite, the Bookerly font was created to make the words flow naturally as you read. This allows you to read faster and without tiring or straining your eyes.
Lower pricing doesn't have to mean lower standards, as the Kindle E-Reader proves. Hand-tailored to accommodate all your needs, it is ideal for casual readers and is an excellent value for your money. Now it has Built-in Front Light too.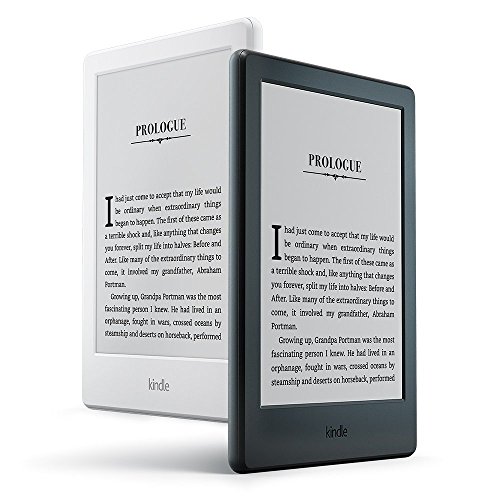 Glare-Free Reading: Like the more expensive models, this E-Reader is glare-free in any light, making reading a breeze.
Lightweight Design: Nearly 16 % lighter and 10% thinner than previous models, this E-Reader can easily be held with one hand. This is great for commuters, travelers, or moms who need one hand to read and the other to rock the baby to sleep.
Improved Battery: With the ability to last for weeks on a single charge, you can take it to work or the park without worrying it will shut off right at the best part.
For true booklovers, or those with a higher budget the Oasis E-Reader is the way to go. Amazon's premium product is crafted with every conceivable feature to make it impossible to put your book, or E-Reader, down.
Adaptive Lighting: Not only is it glare-free and not too bright in darker settings, it also knows when to brighten or darken; it can tell how bright or dim the room is and adjust accordingly.
Page Turn with Ease: Just press down on the bezel to turn pages without lifting a finger; makes one-handed reading easier than ever.
Premium Design: Thinner and lighter than both the devices here, it is great for traveling and feels natural in your hand when you read.
Benefits of Owing a Kindle e-Book Reader
Read on the Go: With these devices, you can take your favorite novel with you or read the latest news while sitting on the beach
No Eye Strain: Read for longer and without discomfort thanks to no glare; that's something you can't get with a physical book.
Lightweight: no more carrying a book, magazine, and paper all at once; you can have all your reading materials on your device, leaving you practically hands-free.
Prime Unlimited Access: Prime Members can read thousands of titles for free with Kindle Unlimited
Buying Considerations
When choosing between these 3 devices, how they differ can help you make your decision. Here's what to consider:
Design: All 3 are lightweight and easy to hold, but the Voyage is the slimmest. For those who travel a lot or are on the go, this is a big plus.
Navigation: All 3 are touchscreen, but the Voyage has Page Press; for those who can't be bothered to swipe, this may be a deciding factor.
Resolution: The Paperwhite and Voyage have better resolution, and with the Paperwhite costing less, it may be the better option.
Screen: Each has a 6" screen, so they will work well for any reader.
While the Paperwhite is our top choice for best E-Reader due to its exceptional value and functionality, the Voyage and Kindle E-Reader are great options too. The Paperwhite gives you premium options at affordable prices, the Oasis is packed with the latest technological advances and the Kindle E-Reader cuts pricing without sacrificing quality.